SCN is most pleased to announce our newest member: DeWitt Move Worldwide, with registered SCN offices in San Diego, Hawaii and Alaska. Their joining us gives the network coverage in new areas and with a new speciality of household removals
What began as a one-truck operation in 1927, The DeWitt Companies has transformed into an integrated network that provides relocation, logistics, warehousing and freight forwarding services to businesses, households and military clients all over the world. Today we are proud to be led by the fourth generation of family members and nearing our 100-year anniversary with staff in excess of 400 team members and with a A+ fiscal rating from the US Better Business Bureau.
The DeWitt family have been involved in international household removals since the early 1950s, primarily with the U.S. government and is proud to be one of the original founding members of the International Association of Movers (IAM) back in 1963.  Since then The DeWitt Companies has expanded into corporate accounts, Government Services Agencies, and Non-Government Organizations.
The DeWitt family of companies includes Royal Hawaiian Movers, DeWitt Guam, Royal Alaskan Movers, Approved Freight Forwarders, and DeWitt Move Worldwide. The DeWitt Companies has worked on the full spectrum of projects over the years and currently moves nearly 650 vehicles/trucks and more than 7,500 personnel internationally on an annual basis.
"DeWitt has worked in complex multi-disciplined projects in diverse and particularly austere areas of the world and this enables us to bring an additional element into project planning and logistics. We are adept at balancing security, cultural, political, legal and licensing complexities for the transport of security-sensitive, hazardous and high-value cargos to and through those areas of the world where simple solutions have failed."
"The DeWitt Companies promote eco-friendly business practices and are committed to increasing our efforts to preserve natural surroundings and reduce resource consumption. The DeWitt Companies has recycled over 150,000.000 pounds of cardboard to date (2018). We use 95% reusable material, recycle 100% of our cardboard. DeWitt shares the views of the Environmental Protection Agency and we are committed to the continued reduction of carbon emission levels."
Welcome our new SCN Member from San Diego USA, with offices in Honolulu and Anchorage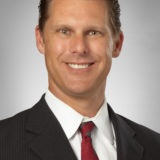 John Burrows