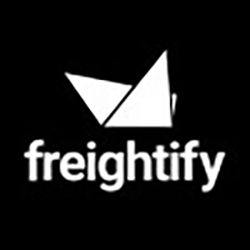 If you're looking to organise your ocean freight rates and digitalize your costs to sales processes, we're glad to present a new partner to the SCN Network: Freightify.
"Freightify was established in 2016 with the vision to enable freight forwarders of any size for the digitization of global trade.
We empower freight forwarders by providing white labeled rate automation solutions to digitize their rate procurement, rate management and quotation processes with ease.
In addition to this, we also provide track and trace solutions that help freight forwarders in getting the live location of vessels and automated milestones within seconds.
‍At Freightify, we have a strong and supportive team of 100+ Logistics professionals from Europe, the USA, and India who come to work every day to solve complex problems of the trillion-dollar Logistics Industry using technology."

For further information, please contact:

Clemen Jespersen
CCO
+45 27856201
cj@freightify.com