Are you browsing multiple carrier websites for rates, schedules and tracking information?
Freightify is a One-stop solution for automating your freight rates!
Imagine having access to your own contract & live SPOT rates with schedules from multiple carriers in one place. Rates can be automatically procured from one single platform, coupled with an end to end system to quote, share rates, tracking and receive bookings from your network instantly.
Experience the power of a truly digital set up!
– Full procurement overview          – Increase quote speed
– Win more deals                             – Make your staff more efficient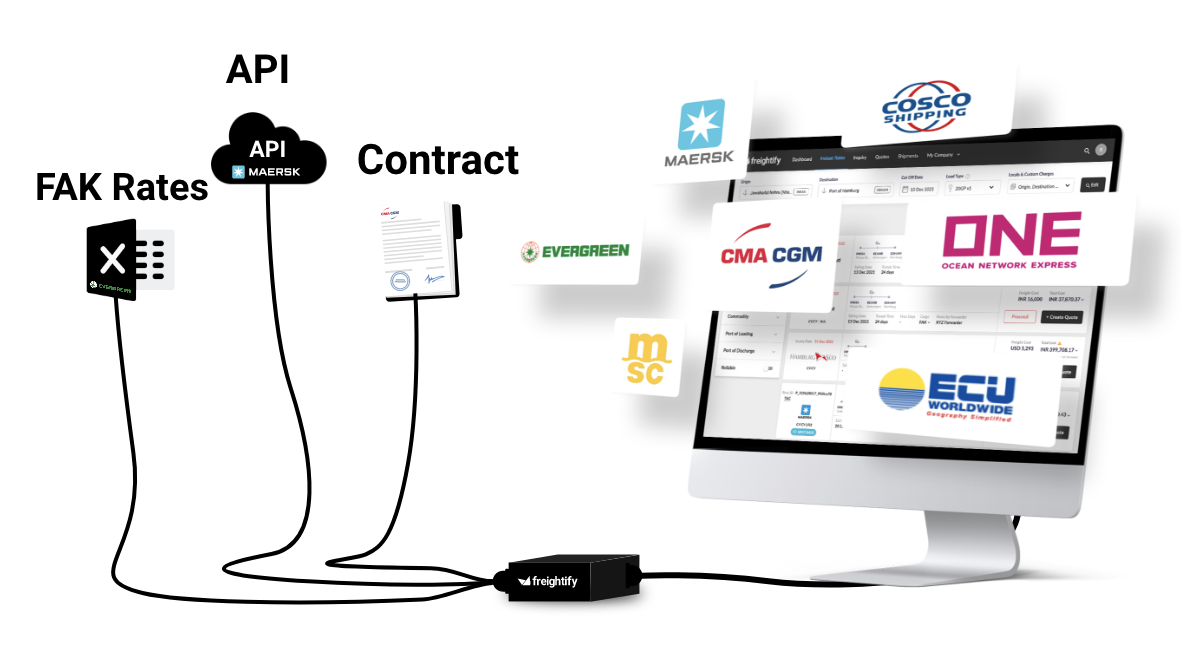 Each forwarder has custom requirements with procuring and managing their freight rates, hence we at Freightify have curated our technology to digitize rate management for businesses of all sizes and needs, which is why we have customers with company size ranging from 3 to 60,000+ employees spread across 25+ countries in Europe, Asia & the US.
How can you get more rate visibility through Freightify' solutions?
Rate Look-up platform: Capture the market with reduced overheads
Real time rates & schedules:  Get one system that does it all
Contract Reader: Let our technology convert FAK, NAC & FMC contracts in all formats
Tracking: Track containers with container or BL number 
Rate sharing: Publish your sell rates to your agents and partners across the Freightify network

We look forward to connecting with you soon.

Cheers,
Clemen Jespersen
Chief Commercial Officer
Freightify