We are pleased to announce the arrival of "Skyscraper – The Bruges Whale" in Singpore shortly, and the start of many events focused to plastic awareness and the global ocean clean up.
For the entry in Singapore, we would like to give special thanks to SILK EXPRESS for being a sponsor, and also BSV Shipping Agencies (S) PTE Ltd. for their logistical support in the move.

If you would like to support this cause, please contact us and the growing number of SCN members interested in decreasing plastic use and waste.   hello@securitycargonetwork.com
We, as SCN and members have been kindly invited to the inauguration of the structure in Marina Bay Sands, Singapore. Please let us know if you plan on going along
===================
Have we breached the limit?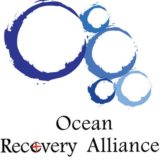 "SKYSCRAPER" IN SINGAPORE
THE BRUGES WHALE KICKS OFF INAUGURAL ASIA TOUR
Join the special unveiling of "Skyscraper"
The four storey sculpture made from 5 tonnes of recycled plastic.
Wednesday 6th November, 6:30PM to 8:00PM
Da Paolo Gastronomia, Marina Bay Sands
#01-87, 2 Bayfront Avenue, Singapore 018974
RSVP Required by 5th November to: elisa@oceanrecov.org