Its time to block that calendar of yours for what we easily say is the "Most eagerly awaited annual conference of SCN".
SCN's 18th Annual International Conference: Bangkok, THAILAND – 11th to 14th October, 2022
##Registration is now open##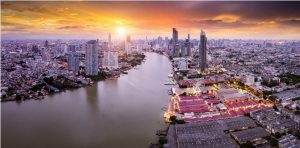 The populous and vibrant city of Bangkok has been running at a little less than full speed for a couple of years. Here at SCN we've been very carefully monitoring the situation and we are fully confident that in a few short months, a complete and highly participative conference will be possible in Thailand's capital.
As a political, economic, cultural, gastronomic and spiritual capital of Thailand, Bangkok has both the classic and cultural charm that emerges throughout the country. As well as modern comforts, sometimes shown in a seemingly chaotic way, but always with "that kind smile", hallmark of Thai hospitality.
Travel is becoming possible and even easy to all, and Thailand is no exception, after having introduces the very successful "Test and Go" to ensure that number of Covid remain under control both in the city and more specifically, in the hospitals.
Essential to be able to hold a conference in these circumstances is a hotel with a clear protocol and procedure, both for hygene and clenliness and also authorised by the Thai government for being part of the "Test & Go" program whereby you will be able to stay in the hotel awaiting the test results on landing in Thailand.
Hotel Bangkok Marriott Marquis Queen's Park
Inspired by the Queen's passion that "the cultural heritage of Thailand resides within its people", Bangkok Marriott Marquis Queen's Park signifies heritage in a venue where legendary Thai hospitality blends with the "Travel Brilliantly" philosophy of the Marriott brand.
As all of you know, the Annual SCN Conference it's a great opportunity for all our members. The Conference allows the community to meet and have face-to-face contact promoting, in the future, more productive business relations and collaborations.
Welcome our newest Silver Sponsor – Freyer International Logistics Pvt Ltd (Bengaluru, India)