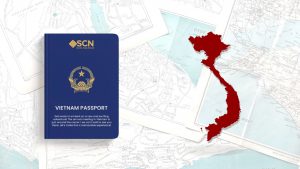 You're still on time to get your VISA to enter Vietnam!  
VISA IN VIETNAM
Kindly check your visa requirements and make sure you have a valid visa if needed, or if your passport needs to be valid for a minimum period. Please note that holders of non‑standard passports and travel documents may also have different entry requirements.
VISA EXEMPTION
The detailed maximum length of Visa Exemption for each nationality is listed below:
90 days Visa Exemption for citizens from Chile.
30 days Visa Exemption for citizens from Thailand, Indonesia, Singapore, Malaysia, Cambodia, Laos, and Kyrgyzstan.
21 days Visa Exemption for citizens from Philippines.
15 days Visa Exemption for citizens from Belarus, Denmark, Finland, France, Germany, Italy, Japan, Norway, Russia, South Korea, Spain, Sweden, and United Kingdom.
14 days Visa Exemption for citizens from Myanmar, and Brunei.
Special notes:
Travelers visiting Vietnam with visa exemption can exit the country after the exemption period ends and return the country immediately for another exemption.
British National Overseas (BNO) passport holders are NOT eligible for the 15-day visa exemption. Hence, BNO passport holders are required to obtain a valid visa to visit Vietnam.
Foreign passports are exempt from visa requirements to Phu Quoc island for no longer than 30 days.
APEC Business Travel Card (ABTC) holders with valid passports are exempt from Vietnam visa requirements for stay of no longer than 60 days.
To enter Vietnam with a Vietnam visa exemption, the eligible travelers are required to ensure:

their passport valid for at least 6 months following their date of arrival in Vietnam; and
their passport has at least 02 blank pages.
Vietnam Electronic Visa (e-Visa)
Vietnamese visa is a kind of travel documents granted by Vietnamese competent authorities, providing permission to travel to and enter Vietnam.
An electronic visa (E-visa) is one of visa types issued to foreigners by Vietnamese Immigration Department via electronic system. Vietnam E-visa is valid for maximum of 30 days, single entry.
Simply apply online for your tourist E-visa, valid for 30 days. E-visa fee is USD 25, the processing time is 3 working days. You will receive your code by email to print your visa.
You can enter Vietnam on an e-Visa at any of the country's eight international airports, including Hanoi, Ho Chi Minh City and Danang, as well as 14 land crossings and seven seaports.
List of countries allowed E-Visa issuing.
E-visa fee is paid via electronic payment gateway as prescribed by the Immigration Department. The fee will not be refunded if the application is refused.
Vietnam Visa – remainig countries
For those countries that are not included within above lists (exempt or e-visa) special procedures are required.  Travellers from countries such as Pakistan or Turkey have to get their Visa issued through  guaranteeing agencies and organizations.
If this is your case please get in contact with Sophie at smancebo@securitycargonetwork.com and she will put you in contact with a Vietnam Service Visa company.
Check detailed Vietnam Visa information on SCNs web by clicking HERE