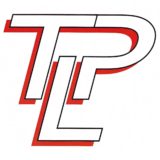 "Dear SCN members,
TPL (Transport & Project Logistics) bv is exhibitor at the ANTWERP XL – breakbulk exhibition.
Via this channel I would like to invite all members, that intend to visit the breakbulk exhibition in Antwerp in December.
This invitation assure you a FREE ENTRANCE, but in particular you are  kindly invited to join our 20 (+1) years Jubilee of  TPL at opening day on 7th December to start at 16:00  pm
Please confirm your presence!
Looking forward to meeting you!"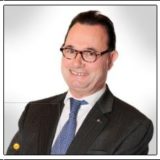 Robert J. Vermetten
Managing Partner
T: +32 3 454 02 67
M: +32 497 92 10 19
r.vermetten@tpl.be
VENUE:
ANTWERP EXPO  HALL 4
JAN VAN RIJSWIJCKLAAN 191
2020 – ANTWERPEN
BELGIUM
USEFUL INFORMATION:
MANY VERY GOOD HOTELS  ARE STILL AVAILABLE FOR LESS THAN 150 EUR PER NIGHT – but start booking, rates will go up. If sufficient interest TPL  can arrange a joint booking for the members coming. I recommend CROWNE plaza (4*) Hotel (400 m walking distance from expo – only 6 rooms available) at abt 270 eur for 2 nights.
Or DE KEYSER HOTEL (4*) in city next to metro bringing you to expo. Currently still a lot of room for only 210 eur for 2 nights.