****IMPORTANT Announcement ****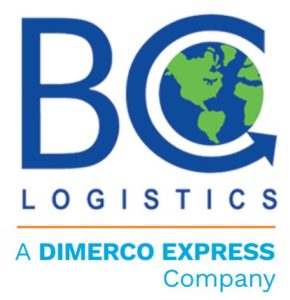 BC Logistics and Dimerco Express Group Merge to Bring Global Logistics Capabilities to Phoenix-Area Customers
PHOENIX, AZ- March 1, 2022
Today, we announce exciting news: BC Logistics LLC, a leading provider of expedited transportation services since 2001, has been acquired by Dimerco Express Group, a listed company in Taiwan, and been renamed as "BC Dimerco Logistics Corporation".
The new joint venture will supplement BC Logistics' superb local market knowledge and transportation expertise with Dimerco's global capabilities to bring our customers worldwide logistics solutions from a single source.
The name change symbolizes our intention to broader our business and deliver more value to our customers. The transition will be seamless and you will continue to receive the high levels of service and personal attention you've come to expect – from the same BC Logistics team. Going forward, we'll have access to expanded resources and can now manage freight as part of Dimerco's integrated global network of offices.
Dimerco brings:
A truly global network. 160+ freight forwarding offices (22 in North America), 80+ contract logistics operations, and 200+ strategic partner agents in 17 countries.
Strong freight capacity to, from and within Asia-Pac. Dimerco is a top-20 freight forwarder by volume with all major Asian air and ocean carriers.
A focus on time-critical freight. Like BC Logistics, Dimerco serves many customers in the High-Tech, Medical, Aerospace and other industries that need fast, reliable shipping. Dimerco is a top10 3PL in Asia by air freight volume (Armstrong & Associates)
Dimerco has also heavily invested in digital logistics. In the coming months, we'll be integrating with Dimerco's global operating system, the Dimerco Value Plus System®, to give you live access to shipment data, from booking to delivery.
We'll be sharing additional details with you as the integration progresses. We're excited about this latest chapter in BC Logistics evolution. We hope you are too.
Please contact us if you have any questions regarding the merger and the forthcoming enhancements.
Sincerely,
Your BC Dimerco Logistics Corp. Team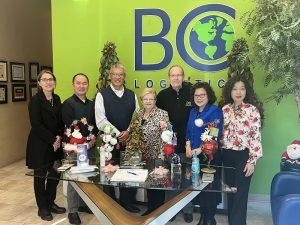 phx@BC-Dimerco.com
480-966-5000 (local)
Toll Free 866-521-7777 (toll-free)
www.dimerco.com