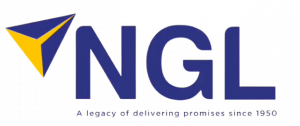 We are thrilled to unveil our new logo, a symbol that represents the evolution of New Globe Logistik LLP.
This journey began in 1950, and over the decades, we have upheld our commitment to delivering promises.Our new logo embodies our core values and aspirations, symbolizing the spirit of New Globe Logistik.It reflects our unwavering dedication to meeting and exceeding your expectations.
As we introduce this fresh emblem, it is a testament to our continuous growth and evolution. To new beginnings.
Join us on this exciting journey by watching the unveiling video on the following platforms:
#NewLogoLaunch #ExcitingTimes 🚀