Security Cargo Network is much more than a global network of international forwarding companies. It is a logistics community with opportunities for professionals.
We carefully screen all partners and vendors to ensure they are offering quality services. SCN members benefit from preferential rates and rebates due to the total volume of business in the network.
About CargoWise One
CargoWise One is a deeply-integrated global software solution that enables customers to execute highly complex logistics transactions and manage their operations on one database across multiple users, functions, countries, languages and currencies.
This powerhouse solution allows customers to better address the complexities of the logistics industry while dramatically increasing productivity, reducing costs and mitigating risks via a global integrated software platform.
CargoWise One customers are the 'people who move the world', and operate in areas across the entire logistics supply chain including freight forwarding, customs clearance, warehousing, shipping, tracking, land transport, e-commerce, and cross border compliance.
As a trusted partner, SCN members are entitled to a range of discounts and benefits on CargoWise One to better collaborate across the network.
Do you want to know more? Find bellow a more detailed document and two videos to find out more about the opportunities you can get with their services:
If you want to contact them, please write to: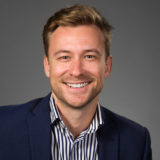 Matthew Abercromby