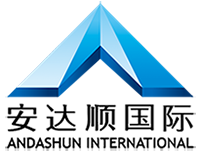 Dear SCNers,
A few days ago, . CIMC Anda Shun was celebrating 16 years!
We are celebrating the 16th anniversary of our company!!!
This is absolutely a very special day for us and we are delighted to share this joy with you sincerely ~
For an organization to endure over 16 years and be as of " Integrity, Innovation, Pragmatism, Efficiency" today as it was at its founding is quite a feat .. In all these years which have passed , no matter it was success or failures , highs or lows , celebrations or crisis, anything and everything , there is one thing which we never did was to "give up "… In particular , we want to thank all our partners and customers for the years support to CIMC Anda Shun, which inspires us continue to make it possible to fulfill our mission as a leading logistics company .
By celebrating this 16th anniversary of  CIMC Anda Shun ,We are also celebrating the success of our employees . We make this day a treat for ourselves and a reservoir of energy for the coming days so that our victory does not stop but still goes on for years . More anniversaries & more success stories & more achievements will come our way .
Last but not least ,  glad to show you our nice pictures
The entire employees of CIMC Anda Shun wish you a best day !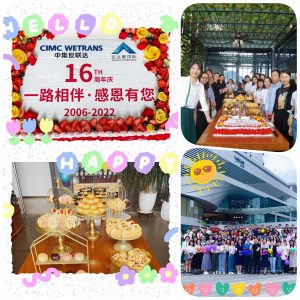 If you wish to know more about this member please click here to view their profile and if you wish to get in contact with them: