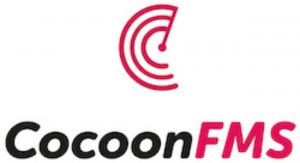 We are very pleased to confirm a new addition to the SCN community, extending our coverage to another partner.
CocoonFMS® Ltd
CocoonFMS® Ltd is a Logistics software solution company based in the UK with a global reach. Their mission is to be the software supplier of choice to the supply chain and logistics industry, with a vision to create standardisation in the Logistics and Supply Chain space.
Through their experience in the industry, they've developed a suite of products to help you manage your supply chain and your customers in a more user friendly way on of our systems

CocoonCarbon is at the heart of their digital ecosystem, absolutely everything they do at CocoonFMS® is about making sure that they protect the environment. They also realise that the logistics industry unfortunately is a big contributor to emissions that are harmful to the planet. That's why all their servers are Carbon Offset and use electricity from wind farms and green eco-friendly sources. Their tool enables you to calculate your shipments Carbon Emissions Impact Door to Door. (Courier/Road (HGV)/Air/Sea/Rail).
They have developed 3 versions of the tool:
iFrame (example below)
Portal which you can upload your shipments into via CSV file or via EDI Integration*
API Integration directly with TMS/FMS directly**Implementation fees may apply.
CocoonCarbon – Formulas and assumptions used for the calculation of Estimation of CO2e emiss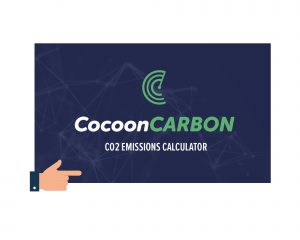 ions are based on the framework of accredited sources such as the Greenhouse Gas Protocol – Category 9 (Downstream) & Category 4 (Upstream) Scope 3.
Distances may differ as many factors can change the direction of travel. They will either use Actual/Tradelane Distance (Roadfreight)  or Great circle distance (GCD – Also known as direct distance or 'as the crow flies'). Weather, atmospheric conditions, equipment age and other factors can affect getting an accurate calculation.Freight is based on averages using 2020 GHG Protocol and Methodology.
Calculate your Carbon Emissions
The C02Emission they report to be absorbed by trees is an  estimation  taken from various accredited sources. The assumption is a tree will be fully formed.
CO2e = Carbon Dioxide equivalent
NOx = Nitrogen oxides
PM = Particulate Matter Emissions
SCN Member Benefits – Services offered:
Use of iframe Calculator = Free
5% off member monthly subscriptions (portal/API) fees for first 3 months.
For more information on CocoonCarbon and how they can help you, as well as to say a quick hello and welcome to the network contact: