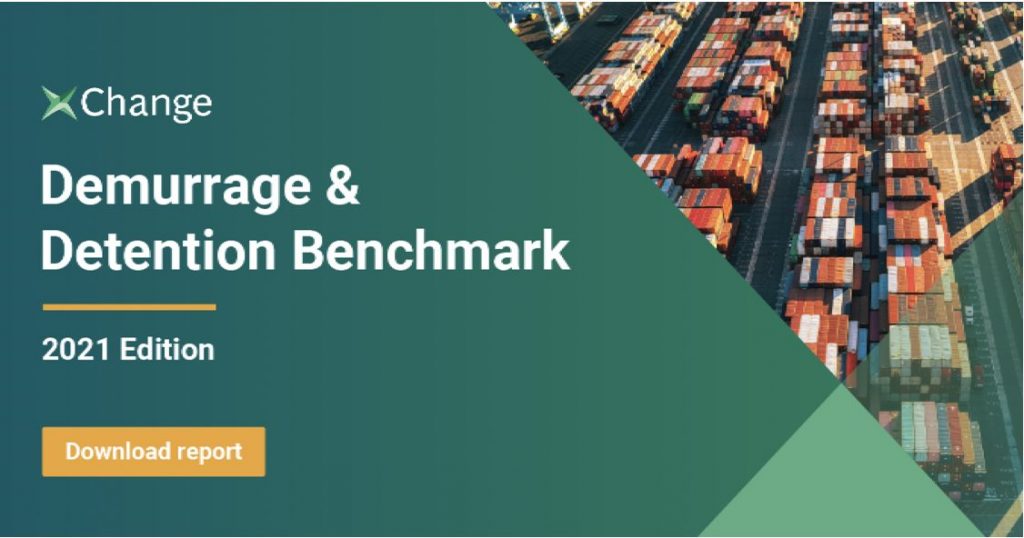 Global D&D charges at the world's top 20 container ports are now up 104% compared to a year earlier.
The ten leading Chinese ports have seen a +126% year-on-year increase in average D&D charges.
Shippers at the Port of Long Beach now face D&D fees of $2638 (two weeks after discharge) on average, the highest in the world.
Demurrage and detention charges imposed on shippers by containers lines have soared at unprecedented rates globally over the last year, according to the Demurrage & Detention Benchmark 2021 report published by Container xChange, the world's leading online platform for the leasing and trading of shipping containers.
However, the hikes are hugely inconsistent, with large differences apparent both by port and by carrier. Across the world's 20 largest container ports, the report found that average Demurrage and Detention (D&D) fees levied by container lines on customers two weeks after a box was discharged from the vessel more than doubled across ports and shipping lines between March 2020 and March 2021, climbing 104% or the equivalent of $666 per container across all container types.
None of the world's top 20 ports by throughput saw a decrease in D&D fees over the period. On average, D&D charges (see definitions below) in March this year were $720 per box across standard container types two weeks after the box discharge from the vessel.