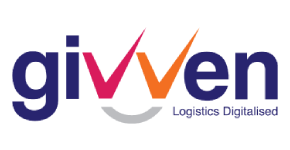 Despite the pandemic going back on a high rise and the weather's sudden wrathfulness, GIVVEN Logistics from India had a continuous success streak with their all-in-all Project Shipments.
GIVVEN's recent project onset from Shanghai, China for a Fortune 500 listed company, has indeed been a marvel for this year-old start-up. Each of these back-to-back projects totalled four shipments, marking over 4300+ tons, and over 7000 CBM of volume collectively. The shipments were all listed to be with multiple pickup points and had to get through the time delays that were caused due to full or partial lockdowns around their pickup port. The team proactively worked with a hand-picked, screened team that had to work in isolation on assembling all the cargo at the same point and transporting them to the vessel safely.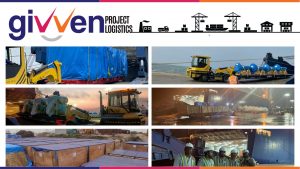 These projects also showcased GIVVEN's expertise in the China Trade Lanes, as they were able to showcase an error-free outcome despite the difficulties that came forth with time. Their outbound team in China took complete care of the first phase of the despatch at Shanghai. "The first vessel of this project was a huge milestone for us, we did go through many obstacles, especially with the rising COVID situation in China, we had to face delays and change of routings. But when that first vessel arrived safely it felt huge, we learned something new every day. And now here we are, with three more accomplished shipments", recalls the team. The issues around the surroundings prolonged and the delays and natural issues continued to have their effects on the course of the next shipments too. The team also added how despite all the prolonged work, the project was a success, and it has been a huge step for them to explore, prove their strengths and show off their proactive approach to situations despite being a team that is younger than a year.
On reaching their destination at the Ennore Port, GIVVEN's specialized Operations team worked through the discharge of the cargo, around the clock. Necessary quality checks and inspections were carried out and the cargo was safely protected and stored before the commencement of delivery. On the completion of customs formalities, the cargo was moved and delivered with more than 50+ vehicles, and the team coordinated it all. The team also quickly added, "The project was a success, and it was not just because of the team but also the vessel owners, the various port operators, and all the transport coordinators that cooperated with us through this time". The team at GIVVEN took care of the whole process from the loading, tracking with on-time updates, last-mile delivery, and unloading, GIVVEN provided an intact service to its client.
Since its inception during the last quarter of 2021, GIVVEN has been very active in establishing its strong play in the market. Being led by a team of experienced professionals with strong financial, customer, and global network credentials, GIVVEN's services range from Airfreight, Ocean Freight, Customs Brokerage, First-Last Mile Deliveries, Warehouse & Distribution, and Project Logistics. They adhere to the most stringent standards of Quality, Health, Safety, and Environment along with their certifications of ISO 9001: 2015 for QMS, ISO 14001: 2015 for EMS, ISO 45001: 2018 for OHSAS in all their operations. GIVVEN Logistics is registered across all major Ports, Airports, and ICDs and ensures last-mile deliveries through quality, environment, and safety-conscious partnerships with CHAs and the Transport Operators. As they thrive on connecting the traditional method of Logistics with a more futuristic approach, GIVVEN has been able to produce strong competitive solution-based results and has been actively growing its digital-first logistics service.
If you wish to know more about Givven Logistics India click here or contact.