One of our oldest SCN members  has invited us to ZOOM INTO their services with Ernesto Chavez, the CEO of one of our Mexican members, Intercontinental Network Services.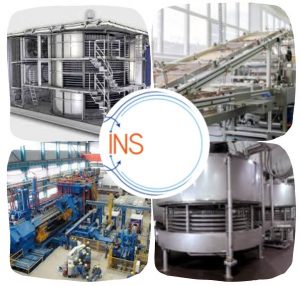 This company started in 2002, in the Mexican city of Guadalajara and offers general services from that city and all main locations in Mexico.
INS specialized in oversized and overweight loads, moving machinery of up to 70 tons, industrial heavy lift transports of  valves and machinery for oil companies, ultra-freezers, ultra-furnaces, equipment for the glass industry, metal mechanics, automotive, industrial kitchens for restaurant chain, machinery for textile and many more. They also handle general cargos such as woods and food industries and dangerous cargo among others. They futher handle IMO 1 shipments including weapons, ammunition, fuses, cartridges among others.
We are proud of the years of collaboration that INS has given to the network and its members in getting cargo by an optimal manner from origin to destination.
Below we can se some pictures of projects and other cargos moved by the INS team.