"We are a leading local freight forwarding company with worldwide connections. Our name "JRC Logistics, LLC". Located in Guam, Northern Mariana Islands with branches in Saipan too. Our experience since 2000 in Export Import, Logistics Transportation fields. We have an aggressive for Sales and marketing attitude. We are so involved in expanding our local and International global markets. Hence, we act to discover and invade new markets. Meanwhile, we keep on developing the markets we already have."
Guam JRC Logistics, LLC when started selected an ingenious location for its head office in Guam. Despite the cost, the benefits gained from joining a number of companies in the Exporters Compound in Guam & SAIPAN, MANILA, PHILS. Airport were enormous. This decision was made for Time saving, as Time proved to be worth the risk and sacrifice for  our customers.
Accuracy can always be referred to as the means of saving both Time and Money. To maintain Accuracy, Guam JRC Logistics, LLChas built a very well trained, highly motivated staff that are proud to share in its successes. Training and courses are constantly given to develop our staff, because we believe that they are at the core of achieving our organization's objectives.
JRC Logistics LLC has over 20 persons of our experienced brokers covering Guam Int'l Airport, Saipan Int'l Airport, Guam, USA seaport, Saipan, MP seaport, Manila, Philippines seaport. Our experienced brokers team are familiar even with complete customs clearance regulations. In this field we have no problem of whatever, for in which we show our ultimate power. With us, cargo is handled safely up to destination.
Our Core and other services such as:
International Air, Ocean Freight  Forwarding & Transportation.
TSA Approved (Indirect Air Carrier Management)
Brokerage, Documentation & Customs Clearance
Courier & Door-to-Door Delivery Service.
Trucking & Hauling Services
FCL & LCL Container Loads
NVOCC, FMC Registered, CNSC & CAB Certified & Properly Insured
Consolidation & Groupage.
Packing/Crating/Repacking, & House Hold Goods Moving – Storage
Logistics & Warehousing, Distribution
General & Break Bulk Cargoes
Project Cargo Handling & Insurance
Cargo Dangerous Goods Specialist Handling
Fast Customs Release and Delivery Service
Consolidation Container Cargo Handling & Transhipment
Welcome our new member: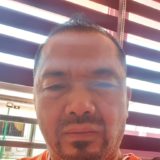 Jomar R. Espinosa
President & CEO
T: (671) 647 0263
M: (63) 917 883 0263
operations@jrcsaipan.com