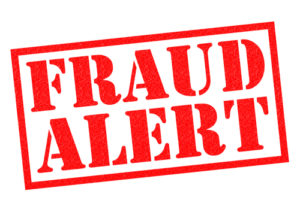 Once again, a note to be ESPECIALLY CAREFUL in business when we are told of changes in bank information, not just between SCN members, but with all partners, clients and suppliers. All too often, fraudsters intervene in communications and later send different messages from alternative but similar e-mail addresses to make you think it is a genuine request for payment but to another bank account. It can happen to any of us – and has in fact also happened to SCN
This week, we have been informed of another case between SCN members, that appears to have caused a breach of emails from a PDF file with embedded in code. Stakes are high these days with freight rates high….so please be vigilant.
"Man in the Middle" fraud:
A man in the middle (MITM) attack is a general term for when a perpetrator positions himself in a conversation between a user and an application—either to eavesdrop or to impersonate one of the parties, making it appear as if a normal exchange of information is underway.
MITM attacks are frequently used to request a planned transfer of funds to a fraudulent bank account.
If you are asked to change to pay a different bank account…..PICK UP THE PHONE and ask if this is correct. One call can save a lot of money!