MOLDTRANS group, leading logistics service provider in Spain, has just announced the start of a new specialized division for special projects. The creation of this new division comes from the necessity to give a professional and expert response to the increase in demand of specialized transports required from large corporations and project engineering firms, who require a more made to measure approach rather than a standardized service.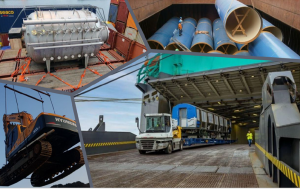 Since the start of the MOLDTRANS Group more than over 40 years ago, the company has always been involved in special transports for customers from different industry sectors. These transports were contemplated as ad hoc projects, via the spot intervention of different branch offices and business units of the company, depending on the specific requirements in each case.
With the setup of the new specialized division special projects, the MOLDTRANS group systematizes this focus via a permanent structure which will combine the resources, knowhow and specialists of the different divisions and branch offices of the group.
The division Special Projects of the MOLDTRANS group will offer its services in the 3 modes of transport that today the company specialises in, Road, Sea & Air freight, focusing especially on Break bulk, out of gauge & heavy lift transports.
Additional to these special services, the division will also specialize in transport for liquid products, transport for temperature-controlled goods, Project cargo in General (turnkey projects), as well as rail transport and hand carry solutions, offering made to measure logistic solutions for each customer and product, which will provide an added value to the whole supply chain.
The new special projects division is led by Luis Duran, which is integrated inside the vertical market product Sea & Air freight of the MOLDTRANS group. Luis Duran recently joined the group and has over 40 years experiences in logistics, of which the last 20 years in different management roles.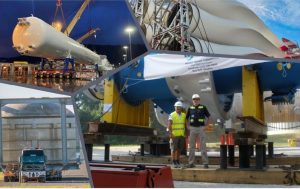 "The set up of this new division is in response to the high demand of specialized transports required from large corporations and project engineering firms. This type of specialized transport requires a more "made to measure" focus which combines different resources, specialities and services from our company.
With this new approach we can give a much quicker and efficient reply to the customers who entrust us with their complex and challenging shipments." As pointed out by Luis Duran head of the Special project's division.
The new division special projects adds another service to the ample portfolio of transport and logistics services which the MOLDTRANS group offer in the Spanish market such as Sea & Air freight, Domestic & International road transport, Customs brokerage, Warehousing & distribution, e-commerce logistics, contract logistics and exhibition logistics.
For further information on this new division contact: