One of our Spanish members Moldtrans Group announces the expansion by 19,000 m2 of its logistics capacity in the Valencian Community. To this end, it has acquired new 14,000 m2 logistics facilities in Alicante, in addition to the 5,232 m2 of logistics space available at its new facilities in Valencia, which will be inaugurated in the coming months. The additional logistics area incorporated by the Moldtrans Group will be used to serve customers from various sectors.
The presence of the Moldtrans Group in the Valencian Community dates back to 1986, the year in which it opened its first delegation in Valencia. Last year, the company announced the construction of new facilities located in the El Bobalar Industrial Park in Massamagrell, on 10,000 m2 of land that houses a 7,000 m2 warehouse distributed in 5,232 m2 of logistics space and 1,500 m2 of offices.
On the other hand, the Moldtrans Group has acquired new facilities in the Polígono Industrial Las Atalayas de Alicante, with a total area of ​​14,000 m2 dedicated to logistics activities. The new facilities are located in the same industrial estate where the current Moldtrans Group delegation is located, which has been operating since 1999 and whose facilities have exhausted their available operational capacity.
The new facilities have 14,000 m2 of logistics space, distributed over two 7,000 m2 floors, as well as 1,300 m2 of offices. The facilities have the capacity to house more than 10,000 pallets. This center is intended for logistics operations and cross docking.
The Moldtrans Group delegations in Alicante and Valencia are specialized in international land transport services in the form of groupage and full load, in addition to maritime transport in the form of consolidated LCL and full container FCL with the Canary Islands and third countries. National distribution and logistics services for e-commerce have also gained weight in recent years.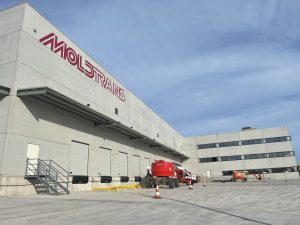 Congratulations!
For Further Information: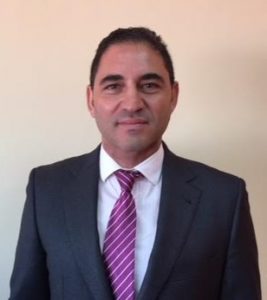 Daniel Rodriguez – Daniel.rodriguez@moldtrans.es