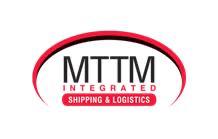 We're glad to welcome a new member to our Community: MTTM Integrated Shippinng & Logistics Co. Ltd (Myanmar). This young dynamic company is backed up by some seasoned professionals with many years of experience in the industry. Please welcome them with the usual warmth of SCN….and a few cargo requests and offers too!
"We are newly start up company having handful of experience in the fields of Supply Chain Management/End to End Solution/Warehousing and Project Logistics where in we have around 36 Flat Bed and 36 Low bed Trailers with additional facility from 3 tons to 700 tons capacity cranes for Handling project Logistics. Also our group companies have our own fleet and having Feedring services from Yangon to Singapore and Pkl. Looking at the support we are fully equipped with all the related accessories required to enable us to play in the grounds of Ocean/Land/Air."
Specializations:
Warehouse Services: MTTM Integrated Shipping & Logistics Freights Ltd. has warehousing space in key locations across the country. As part of our basket of services enabling you to reduce overheads, increase efficiency and cut down valuable management time. Our warehousing services include: Reliable data-collection and reporting systems assures accurate information and visibility on inventories and order processing using state of the art Warehouse Management Systems (WMS) that can be interfaced with that of the customer. Storage, consolidation, repacking, documentation, labeling, invoicing, finished and spares inventory management, distribution and service support, cross talking are all services provided if required. MTTM Integrated Shipping & Logistics Freights also handles all logistics activities for spare parts including repair and reverse logistics, replacement, re-export and scrapping. Modern and well-equipped warehouses. Adequate insured private warehousing space. Safe storage of goods. Control checks on entry & exit of goods. Warehouse space at the ICD's for storage of goods carted direct at these centers.
FCL Cargo Specialist & LCL Consolidator: FCL -LCL Consolidation / Cargo Consolidation MTTM Integrated Shipping & Logistics Freights specializes in providing customized solutions for the safe conveyance of over dimensional, heavy and bulky cargo. We have been responsible for the movement of cargo requiring unusual handling. Our unique experience in this area allows us to develop a comprehensive strategy that takes into consideration every facet of the project, from freight evaluation and carrier selection, to site surveys and route clearances. This results in considerable savings in both time and money for our clients and the avoidance of costly mistakes. MTTM Integrated Shipping & Logistics Freights can arrange for over-dimensional cargo to move overseas while lashed and choked on flat racks or open-top containers. This is ideal for large equipment and machinery. For over-dimensional loads traveling over the road, we offer specialized heavy lift forklifts, and the necessary equipment to secure them.
Welcome on board!
Venkatakrishnan Rangarajan
General Manager
T: +95 1 8382527
M: +95-9-252305408
v.rangarajann@mttm-il.com