.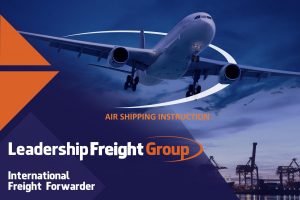 Please take careful note of news transmitted by our Brazilian member: Leadership Freight Group
From 1st of July 2023, procedures for manifesting HAWB into Brazilian Customs platform will change into a new system called CCT. Responsibility for it will no longer be of the airlines and will now be in charge of the freight forwarders.

The manifest needs to be made prior to the arrival of the cargo at any Brazilian airport, and with all final and correct information. If they miss the deadline to manifest cargo, they will have to pay a fine of BRL 5.000,00.

Based on that it turns mandatory to receive the final pre-alert at least 24hours before the cargo departure. If cargo departs during the weekend this will have to be received at Friday noon (BR local time). This regulation is valid for prepaid and collect shipments.

For any doubt please contact: