We're glad to announce the incorporation of a new member to the SCN Community: PH Logistics UK Ltd. from Birmingham, UK. 
PH Logistics UK Limited is small enough to deliver a personal service, yet large enough to meet the varied operational demands of our clients. We pride ourselves that our competitors maximum expectation is our minimum and go above and beyond many of our competitors who profess a similar ethos but fail to fully understand the fundamental needs of customers.
Our team of professional and experienced personnel are committed to your total satisfaction and dedicated to ensuring your full service logistical needs are being fulfilled. We maintain the values you seek:
Responsibility
Courtesy
Commitment
Professionalism
Our customer retention is one of the highest in the industry, something we are obviously extremely proud of .
Road Freight: We provide an end to end service and offer domestic or international full load and groupage services across the EU and Eastern Europe encompassing Russia, Central Asia and the Middle East.
Air Freight: We are a partner who can handle all of your airfreight needs where key requirements are speed, reliability and cost management.
Ocean Freight: Through our partnerships with leading global carriers, we are able to offer competitive rates for both inbound and outbound consignments to the Far East, USA and Europe.We dedicate time to micro-manage and minimise margin for error to ensure a streamlined shipping process.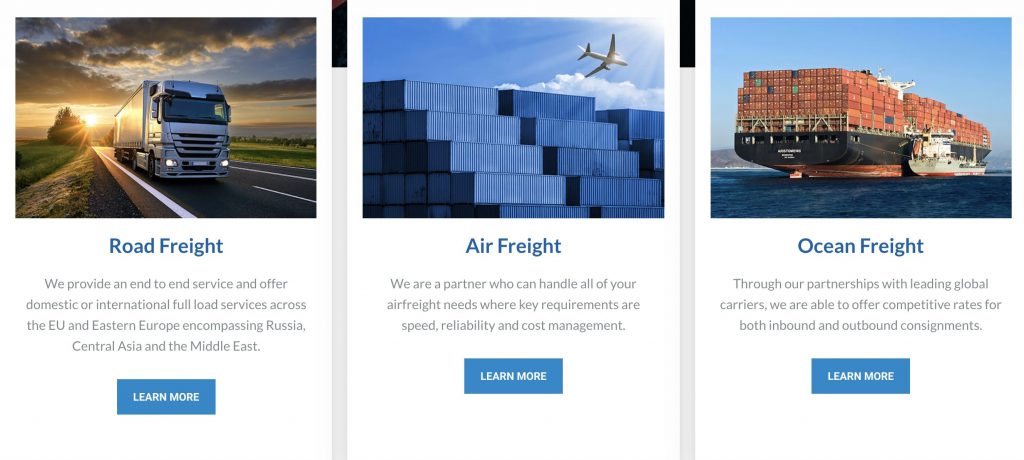 If you want to know further details, please contact:

Mike Hickey
Operations Director
T: +44 121 740 1274
M: + 44 7943 519 293
mike@phlogistics.co.uk