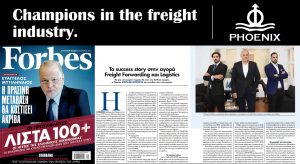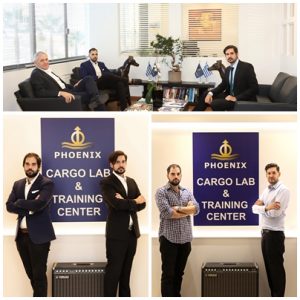 PHOENIX is proud to inform that the Greek FORBES magazine did a feature on the company, showcasing the 30 years of success in the Freight forwarding and logistics industry. PHOΕNIX, founded in 1991 in Piraeus, Greece, has grown over the years and currently maintains 8 branch offices, established in 6 countries, covering the Balkan region & Eastern Mediterranean. Since its creation, PHOENIX has pioneered in maintaining quality certification, fully compliant of ISO-9001, ISO-14001, AEO, GDP, IATA Agent and DG, as well as to FCPA.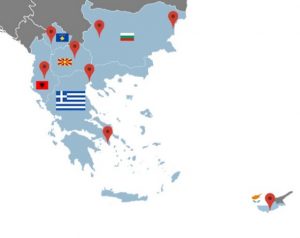 PHOENIX offers Worldwide Logistics Services. A major part of its success has been the ongoing investment in human resources and capabilities to cater for a diversified portfolio of services as well as, extensive specialization. From General cargo to Projects, Time Critical, DG Cargo, Pharma Logistics, Keep Cool Transport, Personal Effects, Military Logistics and ISO-Tank transport, PHOENIX caters for these through Air, Sea, Road and Rail transport.
Further to transportation services PHOENIX caters for 3PL services and Fiscal Representations, helping several importers and exporters set to set up their logistics network in Greece, The Balkans, and Eastern Mediterranean. This is of increased importance, considering the Geo-Strategic position of the port of PIRAEUS, that acts as a Business and Freight hub for Europe with short transit times from Asia and final mile deliveries by trucks, rail, and short sea sailings.
Another contributing factor to the PHOENIX success story, has been, ongoing partnerships, fostered throughout years, to creating and enriching its Agency Network, throughout the Global Market, helping growth through professionalism, and development of Quality Worldwide Services.
PHOENIX with its second generation of leadership on board, keeps innovating and growing in an everchanging logistics environment where Quality and Adaptability are key success factors. FORBES having recognized this, has included PHOENIX in its issue with the 100+ leaders of their industry.
If you wish to contact Phoenix team: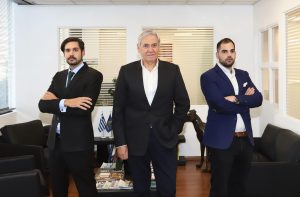 Phoenix Global Freight Group, S.A .  HQ; Greece
Akti Miaouli 85, PIRAEUS 185 38 GREECE
  Tel: +30 210 4290444, Fax: +210 4290493,
  E-mail: info@phoenixglobalgroup.com