We are very pleased to confirm a new strategic partnership to the SCN community, adding a new angle to your traffic potential

While so much focus is put on the "elimination" of plastic from the supply chain and daily life, it may initially seem strange that SCN is partnering with a platform and community of plastic proponents. However, the real story is much more complex and of course, much more environmentally necessary. As many industrial plastic users give pledges to increase their use of recycled plastic in bottles etc., there is a growing demand for certified, sorted RECYCLED PLASTIC FEEDSTOCK.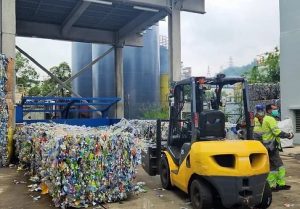 As more and more people are aware of the growing problem of the use of plastic, more domestic waste is separated and "Recycled"….but how much of that carefully sorted plastic ends up in landfill sites, and how much is reused? How do differetn types of plastic get effectively separated into reusable pellets or flakes for industry?
It is clear that demand is there, supply is there and the world needs a better way of moving supply to demand.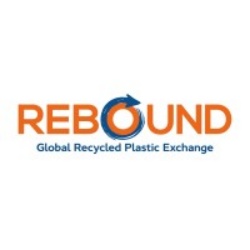 Rebound Plastic Exchange (RPX) is a platform of buyers and sellers of recycled plastic of all types
Rebound verifies every recycler through its certification process to assesses their facility and ensures that the Compliance requirements as specified in its unique Certification protocol are met. The payment scheme to the trade is built to protect both buyers and sellers. Rebound helps to build trust between buyers & sellers with its trading solution offered through the Rebound protocol.
RPX's certification protocol covers the required specifications, whether baled material, flake, or pellet, for a range of plastic feedstocks. The products typically be post-consumer plastics packaging with defined levels of purity and limits on prohibited content to ensure that the buyer will receive what they expect when they purchase products from RPX.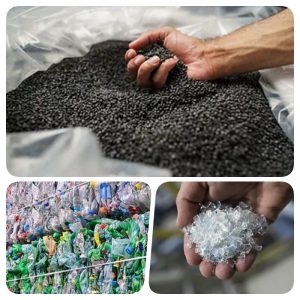 ….and what does REBOUND want from SCN's members?
Rebound wants to be able to offer platform users a logistics solutions. Professional forwarders with experience in handling, shipping and in some cases warehousing recycled plastic
Among SCN members, we have already identified many members who would be able to assist in certain cases – if that's also YOU, we would like to hear from you, so we can add you to the list of members interested in receiving routings and rate requests from the clients of Rebound's platform.
If YOU are interested in hearing more of  Rebound and SCN's strategic partnership with the trade platform, please contact hello@securitycargonetwork.com or email to Rebound on info@reboundplastic.com to welcome them directly to the network; our new partner assisting us to help the environment