We're glad to announce our new partner: Riege Software.
Digital Standard meets global alliance
Riege Software joins the Security Cargo Network
Riege Software actively participates in several networks and working groups which boost the industry and create new alliances. To further these important objectives, Riege has recently joined the Security Cargo Network in order to embrace mutual development and to enable future partnerships at an international level.
The Security Cargo Network is a global alliance of independent freight forwarding companies and was founded in 2002 to create a secure and solid platform to engage in business relationships. Over 200 members worldwide trust the network's excellent choice of dedicated members, specifically chosen for their exceptional performance, customer service and high international network standards. 
"QUOTE"
– David Cook, President & Networker, Security Cargo Network
The Security Cargo Network holds international meetings on a regular basis, and these create a safe space to foster collaborations and partnerships of trust with local freight forwarding companies. With offices in the Netherlands, Switzerland, Hong Kong, Mexico, the US and Singapore, Riege Software is actively engaged in exchange with its local partners.
Connecting, building solid business partnerships, sharing ideas and strengthening the industry are all important to Riege Software. In pursuit of these objectives, Riege has joined numerous network groups and alliances over the years and has always been a trusted and valued member, continuously contributing to the development of the logistics market and supporting business partners in expanding their network and bringing new ideas to the market.
"We are looking forward to the international SCN meetings with the individual members and talking about pushing the digital process and addressing industry requirements as a community."
– Andreas Rohde, International Business Development Manager, Riege Software
Riege Software enables stakeholders in the demanding world of logistics to perform efficiently and master market requirements successfully by offering the transport management system "Scope" which presents an appealing desktop architecture and specifically designed modules for each mode of transport. Scope was created from the outset to deliver easier data exchange between freight forwarding companies around the globe and within the network.
About Security Cargo Network
Security Cargo Network (SCN) is a global alliance of independent international freight forwarders who have joined together to offer superior service to shippers for their cargo at both the origin and destination points. Over 200 dedicated members from 91 countries specifically chosen for their exceptional performance, customer service and network standards guarantee effective hands-on management and help build lasting relationships.
About Riege Software
Riege Software is the creator of Scope, the leading cloud-based software for Air Freight, Ocean Freight and Customs. Designed to be the Digital Standard for digital logistics, Scope enables participants in the global supply chain to practice unrestricted collaboration with just one system.
Established in 1985 as a privately owned and managed company, Riege has a continuous and sound understanding of the requirements of the logistics industry, serving more than 575 companies of all sizes in 46 countries. The future of logistics is digital. Scope is the future of digital logistics.

If you require further information or assistance, please contact: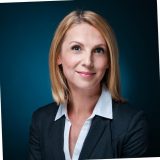 Anastasia Kazantzis
Head of Public Relations