We're pleased to support the ongoing expansion of our member Sachsenland Transport and Logistik GmbH  as they develop into new countries and markets to give service to SCN members and others. Today we are happy to announce the incorporation of their new branch in Kyiv, Ukraine.
About Sachsenland Transport and Logistik LLC
Established in 1999, Sachsenland Transport and Logistik LLC has built a strong reputation in the logistics industry as a provider of European ground transportation, customs clearance, warehousing, and fulfillment services. With a wealth of experience and an extensive network of routes spanning Eastern and Western Europe, Central Asia, Northern Europe, and beyond, we offer comprehensive solutions tailored to meet the diverse needs of our clients.
In Ukraine, we serve as a trusted agent for customs brokerage services and operate as a third-party logistics (3PL) provider. Our team of experts is well-versed in the intricacies of international trade regulations and is committed to ensuring efficient and compliant customs procedures for our clients.
At Sachsenland Transport and Logistik LLC, we understand the importance of reliability and professionalism in the logistics industry. We pride ourselves on our commitment to delivering exceptional service, providing timely and secure transportation solutions, and maintaining the highest standards of customer satisfaction. 
For detailed information about our services and to explore how we can meet your logistics requirements, please do not hesitate to contact us or visit our website at www.sachsenland-gmbh.de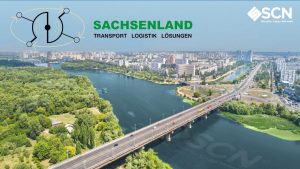 For full details of this branch, please click here If you require further information, please contact: