Dear Members & Partners,
You probably all know Sophia, our Members Coordinator & Administration Manager.
Of course, those who came to the Lisbon conference will have met her face to face. Those who were not able to come may know her from admin issues which she has solved for you.
We want to remind  you all that SHE'S THE PERSON to ask for any website problem or help you require. She can help you updating your profile, adding offices, uploading photos or new contacts and lots of other things you need. If you're company has a speciality, why not let the network know? How?
Just ask Sophia!
An increasing number of SCN members search for members not just by country, but by speciality. 
Are your specialities included in your profile? Do they have a contact, photos and a brief explanation?
The SCN web can give you visibility and subsequently more opportunities. All of this, you can do yourself, but its easier and nicer with a bit of guidance.
For all your SCN web doubts……Just ask Sophia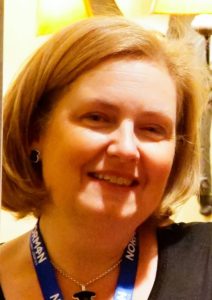 Sophia Mancebo
smancebo@securitycargonetwork.com
Sophia's Bio:  "Following the move of my family to Barcelona, I was fortunate to be put in contact with David and the SCN network and not looked back since! Before that I lived in Madrid, working for a British Insurance Co. for nearly 20 years developing my professional career from PA to the General Manager to Business Services Manager (Southern Europe & LATAM). My background is unusual for the world of logistics: I have a degree in History & Arts (University Complutense of Madrid) and extensive studies in Project Management and Business Analysis. I have also worked for a Spanish wine trader coordinating their international administration and developing consultancy projects related to building and designing new products for the beverage industry. I consider myself reliable and hardworking both individually and as part of a team, with a passion for problem solving and applying exceptional attention to detail. You can always count on me to help you with any administrative tasks or updating your details within SCN web!!"