We're happy to share with all of you the last project that our member, Freyer International Logistics from India, shared with us. Let's see what they'd explained to us:
"Freyer International  Hyderabad office recently moved an 80 Ton's Crane on a RORO vessel from Mumbai to Lagos, Nigeria. 
We had lot of challenges, as the dimensions of the Boom  (the Steel arm of the Crane that hold the load) kept changing. Initially the boom was to be 13.5 Meters and later it ended up to be 80 meters.
The  crane had to be lifted up to vessel and then it had to be moved slowly into RORO vessel and it was pretty challenging.  
Our team has vast experience of moving these Heavy equipment's and Machinery. They were able to load the crane with ease and well within time.
Our Customer was very happy, as we were the first ones to move this crane in an build-in condition, by doing this our customer was able to save the assembling cost at destination."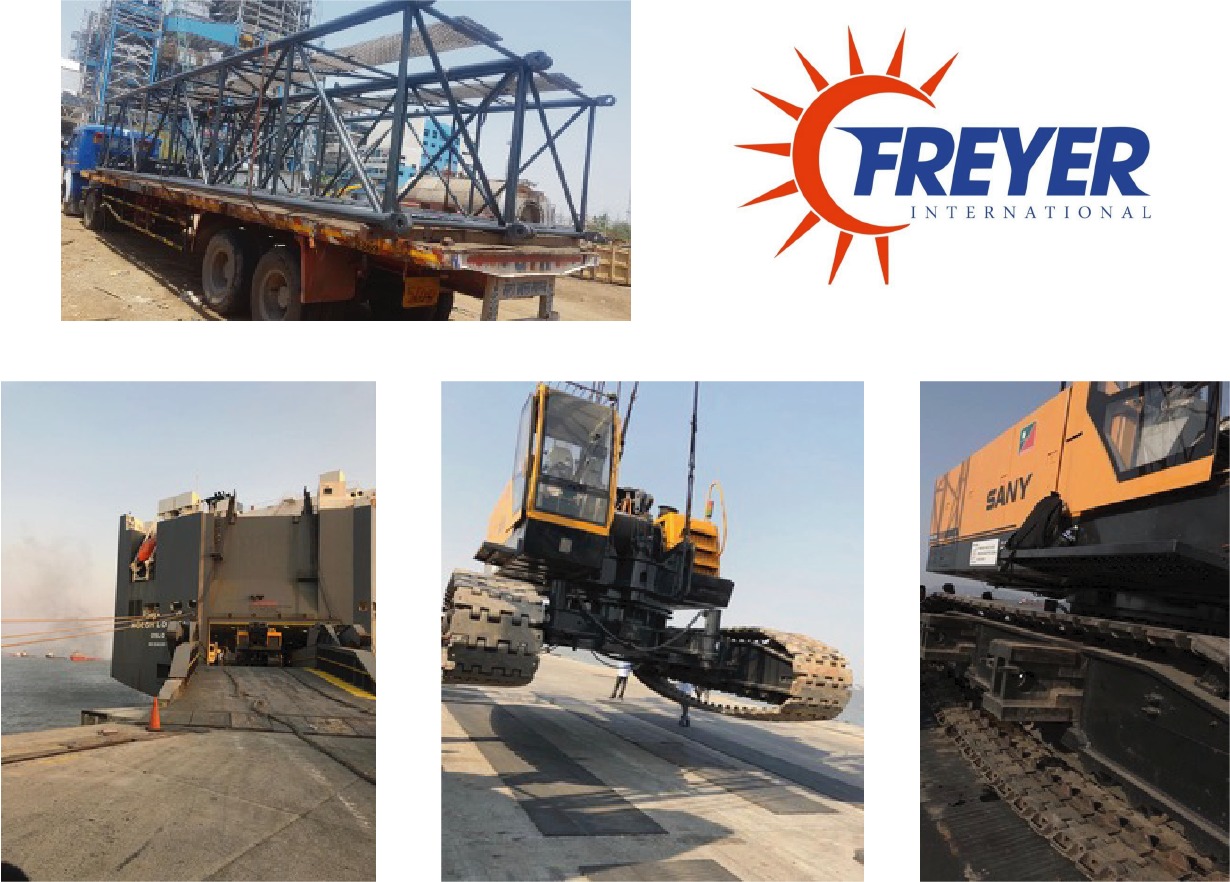 For more information, please contact:
Arun Sharma
arun.sharma@freyerinternational.com