We're glad to read this article by WiseTech's CEO published in the Across Borders magazine this month, discussing the future of freight forwarding and logistics technology. We invite you to read it.
"The future of logistics technology
The global supply chain is under immense pressure from growing freight volumes, eCommerce, increasing complexity, cross-border regulations and dynamic changes driven by trade wars and political upheaval. Richard White, CEO of WiseTech Global, discusses how freight forwarders are evolving to meet demand."
CLICK HERE FOR THE FULL ARTICLE!

If you want to share your comments with them, please contact: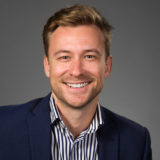 Matt Abercromby
matt.abercromby@wisetechglobal.com