Warm welcoming & sad goodbye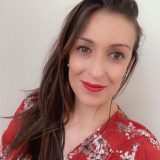 Welcome Tanya Leon!
Dear SCNers!
My name is Tanya, I met some of you back in Barcelona during the 2022 European Meeting, I now join SCN team and I am looking forward to start working with all of you.
I have a lot of years of experience in freight forwarding and I want to get to know you and your companies to see how can we develop more business between members. I live in Mexico so for all of the American members, North and South take note that SCN is getting closer. Hopefully we can catch up face to face soon, meantime let's talk in the next cybermeeting on January 19th.
Please do not hesitate to contact me to tell me about what you're up to or just to say hello. I'm looking forward to being in contact with you all
Tanya
Development Manager
tleon@securitycargonetwork.com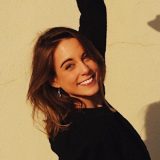 Goodbye Violeta!
Dear SCNers,
After almost 3 years working at Security Cargo Network, it's time to move on.
These years have been full of emotions, challenges, networking, learnings… It's been a pleasure meeting the whole community and handling every situation so well, all together.
Now I'm starting a new adventure but I'll never forget this time with you all. Just say thank you to the SCN Team and the SCN Community for accepting and teaching me, you've made me be the person I am at present.
Never stop fighting for your dreams and goals… you'll be in good hands with the incorporation of Tanya to the SCN Team. SCN will always be at your side during this trip that we share.
This is not a goodbye it's a see you later!