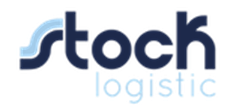 The use of new fuels for merchant ships, the IMO 2020 implementation regulation, the reduction of polluting emissions in the air sector or the offer of last mile transport powered by renewable energies are some of the sustainability actions in which the logistics sector is currently immersed. Industry is increasingly aware that these are measures that should be put in place to secure the future of the planet, the economy and the next generations.
Stock Logistic Transport, an international transport company of all types of goods to any part of the world, is committed to this global trend and works every day to increase its sustainable logistics offer in all its services by land, sea and air. A task that relies on the involvement of all the highly qualified staff of Stock Logistic, offering tailor-made solutions for all types of export industries.
In recent years, the company has been committed to last-mile transport services – or capillary distribution – polluting emissions free on some of its goods distribution routes. Another example is its interest in promoting the railway as an alternative and environmentally friendly means of transport, one of the least polluting options at present for medium and long-term journeys. A gradual and progressive substitution of road transport by rail in order to offer more CO2-free services in the coming years. In fact, intermodality is one of the most important keys on which the logistics of the future will be based on progressively aiming to be as sustainable as possible.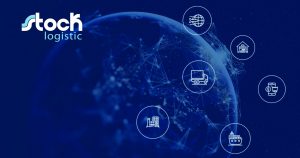 Optimization and eco-efficiency
At the same time, Stock Logistic is also implementing multiple automation processes in all its supply chain services. This technical and operational efficiency also has a significant environmental impact. This is what we call eco-efficiency and it drives the search for environmental improvements, in parallel with economic benefits. Stock Logistics' philosophy is fully aligned with that of the holding company of which it forms part, Alonso Group, one of the most important logistics companies in Spain. A corporation with more than a hundred companies dedicated to Logistics, Energy and Infrastructures and the Services and Leisure sector, Alonso holding company constantly promotes sustainability in all its activities in order to boost the decarbonization of the economy and guarantee the health of the planet.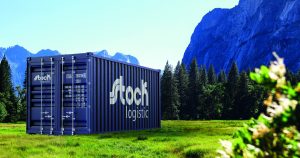 Alonso Group: a reference in sustainable logistics
There are many short, medium and long-term actions of the corporation in the environmental field. A constant and daily work of its 2,521 professionals on five continents. It emphasizes the unequivocal commitment to rail in freight transport; the promotion of the use of new energies -such as green hydrogen- in the field of mobility; the promotion of intermodality or the automation of many of the processes related to the supply chain for eco-efficiency. A diversified, global and socially responsible corporation for the future.
Congratulations to Stock Logistic for their commitment to promote new energies and eco-efficiency!
For further questions please contact: