If you're looking for in-transit visibility solutions to help shipping and logistics professionals manage their shipments and eliminate preventable delays and damage, we're glad to present a new partner to the SCN Network: Tive Inc.
"Tive Inc. was established in 2015 and their headquarters are in Boston, Massachusetts" 
A certain amount of movement or impact is likely with any shipment in any mode of transportation. However, tilts, shock events or vibrations beyond the acceptable thresholds jeopardize the integrity and usability of the contents. These events can result in damaged, detained, or lost cargo. Real-time monitoring of shipments provides the insights needed to make an immediate adjustment to save the load or expedite a replacement shipment if needed.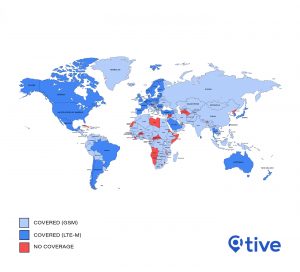 Tive's track-and-trace technologies and real-time alerts help inform stakeholders of extreme shock events, tilts, vibrations, and light events. These actionable insights pave the way for mitigation steps and enable supply chain professionals to identify when and where the incidents occur, making it possible to adjust for future shipments.
Tive makes it simple to actively manage shipments. All the real-time data and alerts related to tracking tilts, shock events, vibrations, and light exposure can help companies save time, money, and customers.
For further information, please contact:
  Blerta Lataj