We're glad to announce the incorporation of a new member to the SCN Network: Tradex Global Shipping from Kapellen, Belgium.
"After helping to build 2 leading forwarders as shareholder and or director, I founded Tradex Global Shipping myself. This, to serve you even better as a customer according to your needs. We don't want to be the biggest, but we want to be the partner who guides and assists you in the search for solutions. Our specialization focuses mainly on Frozen and Chilled products as well as Floorcoverings, Fibers, Flax etc… I want to let our flexibility and service speak for itself. Not us, but you as a customer and your needs are central to our whole story."

Welcome to the SCN Community!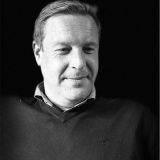 Kevin Kenis
General Manager
T: +3234345462
M: +32473130080
kevin@tradexglobal.be