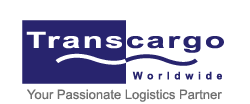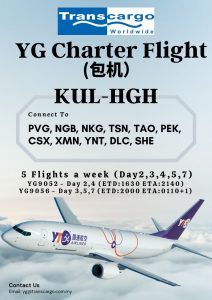 Transcargo Malaysia is proud to launch a charter flight service utilizing YTO Airlines (YG) from Kuala
Lumpur (KUL) to Hangzhou (HGH) and beyond to other China domestic airportPs.
We are introducing 5 flights a week, for 1 year starting from 1st Apr 2022 till 31st Mar 2023, with aircraft type B757-200F and payload 24 tons.
The aim to launch charter flight is to secure long-term capacity from airlines rather than have to compete
daily for limited air cargo space, a situation magnified by reduced passenger airline operations. The
charter flight will also guarantee reliable transport for customers in response to high export demand to
China, tight aircraft supply and severe ocean shipping disruptions.
We welcome all types of co-operation request and you can reach us by email to yg@transcargo.com.my