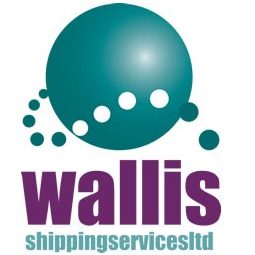 Wallis Shipping launch reforestation scheme in partnership with the Woodland Trust
Shipping and logistics firm Wallis Shipping has launched a new reforestation scheme to offset its shipments throughout 2022 and beyond. The company, which has locations in Colchester, Rugby, London and Slough, is aiming to plant at least 4,000 trees this year through the Woodland Trust, after pledging to buy one tree for every shipment it makes for its customers. Wallis Shipping is also inviting customers to do the same – where clients can make a monetary contribution of £1 per shipment and Wallis Shipping will plant a tree on their behalf.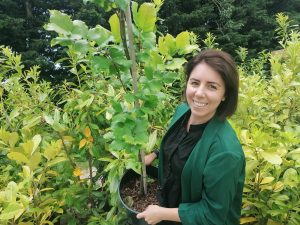 Photo Caption: Jenna Morgan, Commercial Director at Wallis Shipping, is spearheading a new tree reforestation scheme that is set to plant 4,000 trees a year as part of the company's wider net zero objectives
According to the Woodland Trust, native woods and trees are one of the best ways to tackle the climate crisis. The trust is pledging to get 50 million trees in the ground over the next five years, helping to put the UK on track to meet its carbon net-zero target.
Wallis Shipping has been in operation since 1987 and provides services in global freight cargo management from its head office in Langham Business Park on the Suffolk-Essex border. Celebrating its 35th anniversary this year, the company looks after exports, imports and cross trades all around the world across sea, air, road and offers specialisms in global events and exhibitions.
Stuart Gregory, Managing Director of Wallis Shipping said: "The shipping and logistics industry contributes around 20% of all carbon emissions worldwide. Goods still need to be transported but we want to ensure cargo gets to where it needs to be efficiently and environmentally-friendly as possible. There is an appetite from our customers, from consumers and from our staff alike to do what we can for the planet. The reforestation scheme will help mitigate the travel impact of moving goods around the globe, whilst helping to protect future generations.
"Logistics is often the broken link in sustainability as much of it is out of the control of the customer. But if you measure the carbon footprint of their shipments, the client can give back. Our strapline is 'making a world of difference' and we are aiming to do that with our environmental work."
In addition to the reforestation carbon offsetting scheme, Wallis Shipping has adopted several sustainable working practices including a paperless office policy, hybrid and electric company cars and using sustainable suppliers such as Octopus Energy.
Last year the company decided to move to a smaller office in order to reduce emissions. All staff now have hybrid working contracts, where everyone has the choice to work from home to save on fuel.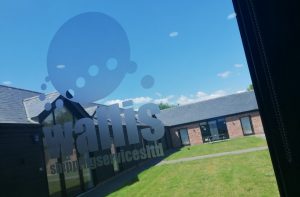 Photo caption: Wallis Shipping has purposely moved its HQ to smaller premises to help reduce its emissions
Jenna Morgan, Commercial Director at Wallis Shipping added: "The top environmental priorities for the logistics industry in 2022 are transport de-carbonisation – particularly the abolition of the use of diesel in rail freight, engagement with the government and stakeholders on achieving a more sustainable sector, investment in green tech, emphasis on green supply chains, faster and bigger emissions cuts and transitioning to greener energy.
"At Wallis, we are actively working towards becoming net zero by 2050, a huge aim but one we are striving to achieve through several commitments. We are realigning our business model looking at sustainable procurement and sourcing, considering aspects of the circular economy, reducing waste and working on new technologies and innovations. We are currently researching carbon emission schemes to work with our clients on how they can offset their transport and shipping – this will be the next exciting step in our sustainability journey."
For more information about the work of Wallis Shipping please visit www.wssl.co.uk