We are very pleased to announce a new partner to the SCN network: WebCargo by Freightos
WebCargo allows freight forwarders large and small to manage their airfreight rates from multiple airlines, compare, and also book digitally…before the rate slips away. With multiple integrations, we see a large and growing number of members using their services. Take a look….and if you're not sure about it, ask one of the SCN members who use the service to improve their digital efficiency!
"Buying a plane ticket online is easy. With a few clicks, you have your ticket in your inbox. But when it comes to booking freight shipments on the very same airplane, the experience is nowhere near as easy. It takes days of phone calls and back and forth before you can book a cargo shipment.
WebCargo by Freightos is changing that. Our vision is cargo booking as easily as passengers travel. Search, click, book. And we're working with carriers and forwarders alike to make this vision come true.
Over 1,400 freight forwarders and 300 carriers across more than 90 countries use WebCargo by Freightos for eBookings, instant quoting, digital freight negotiation, sales portals, rate management software, and more. Whether you're a small freight forwarder or a global logistics provider, WebCargo has software solutions to help you digitize your freight sales and operations. Work smarter, faster, and more efficiently. Your customers will love the difference. The future of freight is online.
Join us."
Services offered:
Innovation and digitization for  the Air Cargo industry. E Bookings
E bookings :  search, compare and book air cargo on the world s largest e booking network.
Booking network, booking delegation : scaling agent sales and processing.
SAAS : Software as a service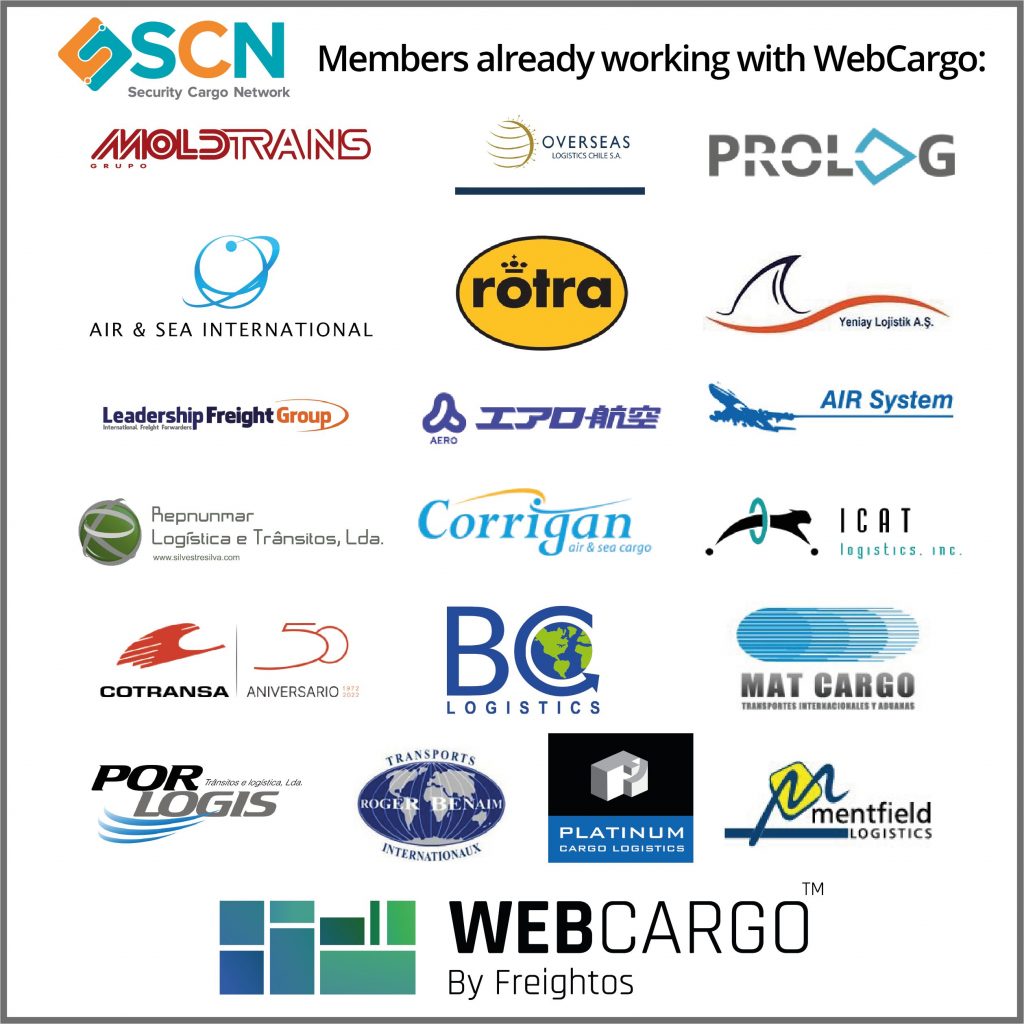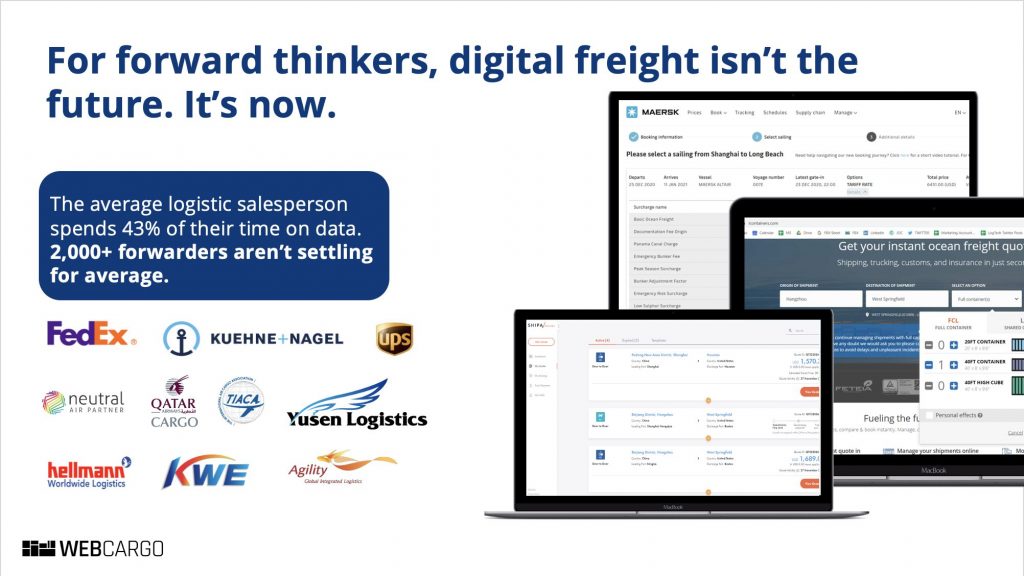 If you require further information, please contact: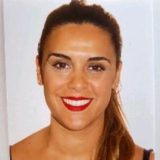 Alexandra Escanero
Business Development Manager
+34 651 072 345
alexandra@freightos.com