MARKET UPDATE – INDIA
INDIA

Omicron cases in the country have risen as per the health ministry.
In some metros a graded action plan is under way resulting in night curfews.
Our offices are operational with staff who are double vaccinated.
Preempting a partial lock down, our teams are well equipped with adequate IT infrastructure to ensure shipments are managed effectively.

AIR EXPORT

An Indian parliamentary committee has 'recommended' standardising of rates for handling cargo, across all Indian airports.
There is also a suggestion for having dedicated parking bays for freighters.
Over 5,500 flights were cancelled globally over the last week and thousands more were delayed. This will have implications in backlogs and delays for flights ex-India too.
Air freight rates are very volatile. With majority of the airlines accepting bookings online, rates can only be confirmed after the booking confirmation. For spot enquiries there are chances of variation in tariff from the time of quoting to the time of booking.
For any urgent shipment it is recommended to book on premium service/ carriers.

SEA EXPORT

Freight rates continue to remain high , space is still tight in many sectors.
Capacity cut on Australia / New Zeeland / LATAM owing to roll pool at TS-ports for major carriers. SAWC more impacted.
The space- and equipment-situation continues across most ICD locations.
Port/Rail/Intermodal challenges continue.

AIR-SEA IMPORT

China – With the Chinese New Year Approaching all Shipping lines are gearing up for the pre and post CNY rush. So rates are expected to increase. Also all customers are expected to plan 15 days early so that space can be confirmed.
South East Asia – We expect the rate level to remain static in Malaysia, Singapore, Vietnam, Indonesia and Thailand. But space situation is still very critical. 2 week delays are still there ex-Thailand and Vietnam. 

North Asia – Japan and Korea still have 3 weeks pendency minimum for ocean freight. Air freight space is still on case to case basis.
North America :-

USWC Ocean freight – There is hope if space is booked 2 weeks prior to readiness of goods. We can help assist with the same.
USEC (US East Coast) – has 3 weeks pendency and hence all customers are advised to book / Plan in advance.  
Air freight from USA – Rates have remained stable but QR / TK space is critical and transit time of 10 to 12 days is prevailing. EK is offering better transit time but rates are 38% higher than TK / EK.

Europe – Most ports have 7 to 10 days delay for booking / sailing from all major European ports. Air freight has stabilized but rates still on higher side and haven't reached pre Covid levels.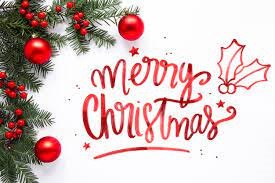 Best Regards,
Ashish Chindarkar
Assistant Manager – IT