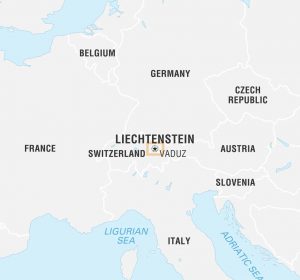 Uzbekistan and Liechtenstein are the world's only two double landlocked countries. That means you must cross TWO international borders to arrive at the ocean – and on logistics terms, the possibility of ocean freight.
….and that's about where the similarities end between the countries!
Liechtenstein's is located on the border between Austria and Switzerland, which are both landlocked countries. The route from Liechtenstein to the sea is therefore via one of those countries and Italy, Germany or France to the west. Despite its double landlocked status, it has one of the highest GDP per capita in the world.
Uzbekistan became landlocked after breaking away from the Soviet Union in 1991
Its route to the ocean is somewhat more complex (and a lot further) with three land routes involving two border crossings for goods to arrive, or leave, the country
China ports/China mainland: by train/truck China — Kazakhstan (to border cross points)- Uzbekistan
Russian Vladivostok port by train Russia — Kazakhstan — Uzbekistan
Iran Bandar Abbas port by train/truck  Iran — Turkmenistan-Uzbekistan
The first route has proved complex following the Covid-19 pandemic. Truck shipments requiring re-stuffing at borders have reduced, and the problems with container delays have also been subject to severe delays from the accumulation of cargo at the Kazak-China border to add to the global container and cargo issues. EU demand for the rail route from China has increased sharply due to ocean transport delays creating capacity reductions for cargo bound for Uzbekistan, with rates in excess of the increases seen on the more visible routes between China and USA West coast. and with even worse availability!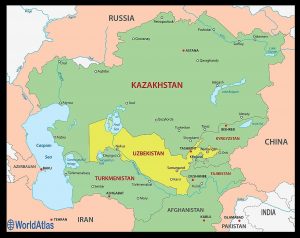 The second alternative is with the rail link from Vladivostok Russia, then through Kazakhstan and onto Uzbekistan. This "ex-Soviet" route avoids the cargo peaks of China's flows, but waiting time for despatch became about a three MONTH delay in being given space. The domino effect of China's congestion always affects further down the line, especially for any seasonal demand goods. Now, with the embargo of Russia by many companies, this route also has become most difficult.
The third route requires cargo to be shipped to Iranian port of Bandar Abbas. From there, rail / truck links bring goods through Turkmenistan and onto Uzbekistan's southern border. Many shipments on this route become more complex due to sanctions on Iran, meaning goods need to be traded in Jebel Ali, before being shipped again to Bandar Abbas and onward, logically adding cost to importers in Uzbekistan.
The complexity of the route and the factors affecting cost may give rise to large variations during the transport. Although GRI or fuel surcharges are frequent for forwarders in many markets, this is not generally accepted by Uzbek companies leaving great risk for local logistics companies.
Covid-19 has of course hit the country and society, although the relative high supply of vaccines has meant that the effects have not been so severe as in many other markets. Compulsory vaccines plus good relationships with all vaccine producers certainly helped there. However, the logistics challenges due to the market changes remain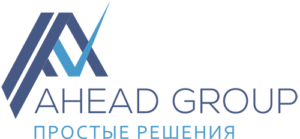 Most fortunately for SCN members, we can count on the professionality of Ahead Group LLC. Dilmurod Rakhimov and his team can help SCN members through the considerable challenges of planning for logistics routes and the necessary local conversations with consignees in the country.
Raw materials (Cotton, gold, petroleum, copper) agricultural goods and some automobile & manufactured goods make up exports – although the services of Ahead Group are much more on hand for imports and customs requirements into the country. Goods imported to Uzbekistan include cars & parts, machinery, electronics, plastic & products, air conditioning, audio/video equipment, foodstuffs and a long list of etc.
In challenge there is of course opportunity. Although Uzbekistan may not be a major trading partner of most SCN members, the occasional shipment or project of various SCN members in China, Germany, India and Scandinavia have all proved successful. This has included complex problems involving payment and customs approval of goods coming into the country
SCN is proud to be able to count on Ahead Group LLC to assist and showing that they may be double land-locked, but they are open to business
If you have any shipments or potential shipments to Tashkent or the rest of Uzbekistan, to avoid many of the problems, you need to know the current on the ground situation and potential delays, and for that you should contact first Dilmurod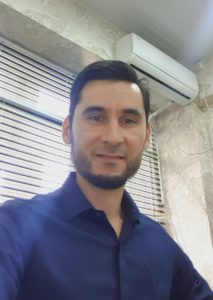 Dilmurod Rakhimov
Head of Logistics Department
    T: +998 71 244 00 09
    M: +998 97 446 00 72
    dilmurod@aheadgroup.uz