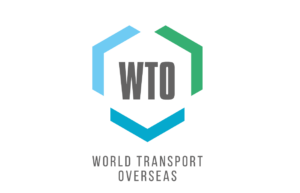 We're pleased to see and of course support the growth of our long term member, World Trasnport Overseas (WTO). They are already present and active in their central office in Bulgaria and also in other locatiions in the region: SERBIA, CROATIA, SLOVENIA. We have recently seen their expansion into Asia with their SHANGHAI office and we are very pleased to see them expand into GREECE with the incorporation of a new branch from our member: World Transport Overseas, (Thessaloniki, Greece).
World Transport Overseas Hellas S.A. is a member of WTO group of companies offering customer-tailored integrated logistics solutions, adjusted to meet the specific requirements of the company's customers in Greece and neighboring countries of Northern Macedonia and Kosovo as well as offer operational support to its sister companies in the region.
Key services:
– Full Container Load (FCL)
– Less Container Load (LCL)
– Airfreight
– Inland transportation (Rail & Road)
– Port forwarding and operations
– Cargo insurance
– Customs representation (including transit clearance in all Greek ports)
– Project & Break-Bulk cargo
– Warehousing and distribution
– Door to Door service
In our aim to position ourselves as one of the leaders in our market place, we remain fully committed to our clients and continue to provide high-quality and reliable service through implementation of new technologies and constant enhancement of the skills and knowledge of our employees.
If you require further information, please contact:
Maria Georgiou
Managing Director
T: +30 2310514444
maria.georgiou@gr.wtogroup.com