We're glad to announce that our partner for SOC, xChange, has launched their public search feature that basically enables everyone to do searches on xChange (with real data).
Just type in your locations and select the container type and quantity needed. The platform then gives you a list of vetted partners for SOC that fit to your needs in less than a second.
Go through the list of offers and learn more about your partner's performance on xChange as well as how they're rated by other members.
Once you've found those containers you're looking for, sign up and enjoy the cost savings of the xChange function.

Click HERE to access to their free public search!
If you require further information and cases where SOC can help you out, please contact: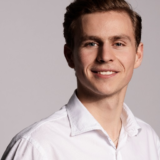 Pay Holst