Further to a success introduction to SCN in Lisbon, our new partner xChange is enthusiastic about what their program can bring to members. Here is a little more information from them:
Can Container xChange be used for both import and export bookings?
Container xChange is an online platform that creates transparency in container logistics. Forwarders like Kuehne+Nagel, Bati Shipping or Dahnay Logistics find SOC Containers within seconds in 2500 locations globally. It does not matter if you need containers for import or export bookings, just type in your pick-up and drop-off location and get a list of potential partners. Usually these partners are shipping lines, leasing companies or container traders that have a container surplus at a specific location and need someone – like you – that helps them with repositioning their equipment. That's a win-win situation for both container owners and freight forwarders!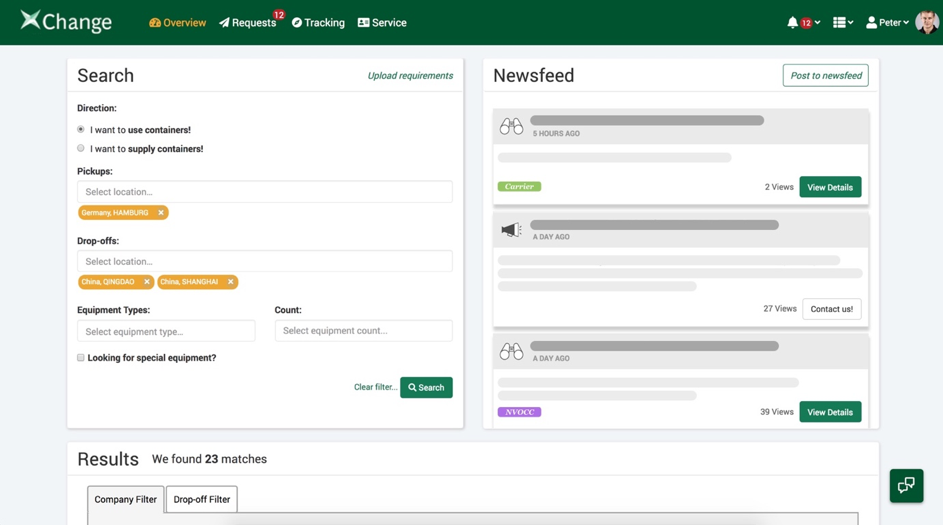 Which are the key geographical markets where you see an advantage in using SOC and why? 
Using SOC Containers increases flexibility and helps avoid Demurrage & Detention but given their geographic position we see the highest demand for SOC Containers in Asia (including Middle East and India), Intra-Europe and China to Europe or the US (mostly newbuilt container units).  It does not matter where you need SOC Containers, with Container xChange you find them in more than 2500 locations globally. If you want to check the supply for SOC Containers where you need them, use Smart Search which is available for free.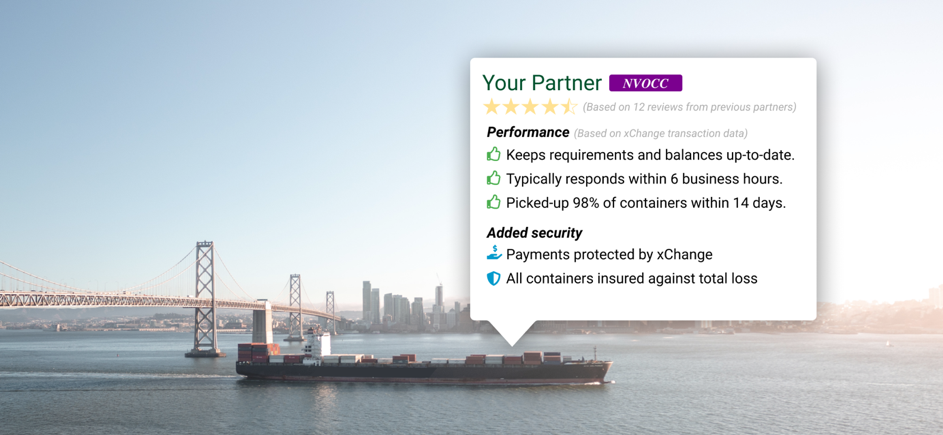 Does Container xChange provide all inspection documentation for containers to prove shipworthness, or is that provided by the terminals?
Container xChange lets you manage inspections for containers on a transaction level. Select a specific container condition before you send out a request, integrate your local depot and insure your equipment. The damage protection plan covers minor damages (< $100) and you can always reach out to a container surveyor through the platform to book on-hire or off-hire inspection. Container owners are not incentivized to provide misleading information, but you can always reach out to our customer service team that is available for you via phone, live chat or email.
To access the platform, do we pay monthly or a pay-as-you-use?
The platform operates on a monthly membership fee. Members can use every service without limitations, no special transaction fees or display banner ads. Instead, members get access to more than 1 million containers in 2500 locations by more than 300 companies which helps save a lot of time finding equipment and creates additional revenue. On average, companies save at least $200 – 400 in handling costs alone for every transaction on the platform.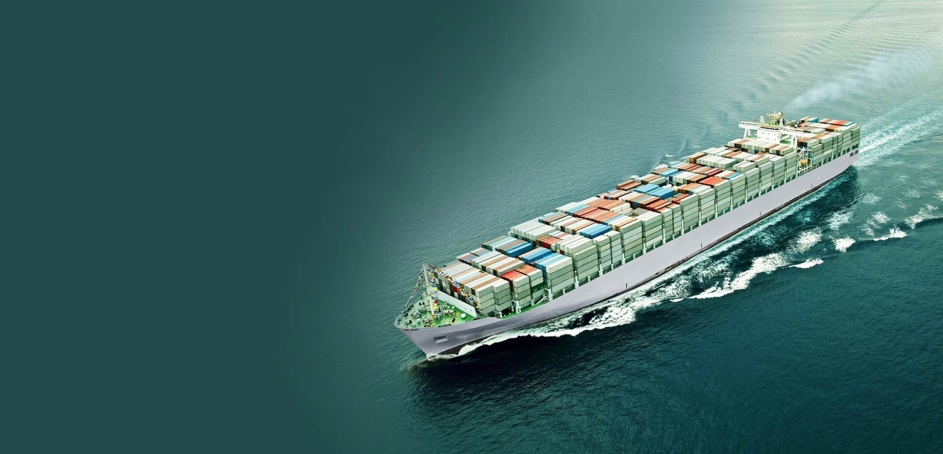 Are there special conditions for SCN members?
Yes! SCN members that join Container xChange get $300 credited to their xChange wallet for free use. That's a jumpstart for your success on the platform and helps you benefit even more from every deal you get. Just let us know that you're a SCN member to qualify for the discount.
The platform helps you avoid demurrage & detention and increases flexibility in your bookings.
Reach out to us now to schedule a free demo and join SCN members such as Bati Shipping, Dahnay Logistics or GSFS Qatar.