We're glad to announce a new incorporation to our network: Yeniay Lojistik AS from Istambul, Turkey.
"Yeniay Logistics is one of the powerfull freight forwarder in Turkey. Especially air cargo is our expertise. We closed 2019 in 10 th row in IATA TR ranking list. Yeniay Logistics is a group company member. and Daimon Customs Brokerage who is customs division of the group. Daimon Brokers has a staff of 45 dedicated to all aspects of customs clearance in Istanbul and around Turkey. with the power of group companies , Yeniay can handle all logistics business in Turkey."
SERVICES & OFFICES
-Yeniay provides international transport and logistics services.
-Our main services are air/Ocean freight forwarding and project transportation.
-Other services are internal transportation, warehousing, customs clearance and consultancy services about foreign trade.
-Yeniay' s headquarter in Istanbul.
Other offices located in Mersin, İzmir and Izmit.
Airport offices are in New İstanbul Airport, Ataturk Airport, Sabiha Gökçen Airport and Izmir Adnan Menderes Airport.
Antalya and Ankara offices will be openned soon.
-Yeniay, as an IATA agent, provides a worldwide network for all of your air freight needs,
with guaranteed and time-defined services, supported by preferred Airline Partners.
Yeniay Logistics specializes in innovative sea freight services for both Less than container load (LCL) and full-container-load (FCL).
If you want to welcome our newest incorporation, please contact: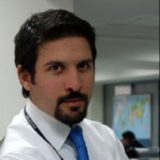 Cenk Sengun
Agency Operation & Relationship Manager
T: +902124524003
M: +905324605225
cargo@yeniaylojistik.com.tr