While more attention is placed on Covid bounce back, high rates and space shortages, life continues in certain longer term difficut markets. And for carrying out international business, few are more complex than Venezuela. Coverage of Security Cargo Network includes a member in La Guaira, nearby Caracas airport, to help members navigate the complex logistics situation: Segaduanca
Venezuela with Brain-Drain
Segaduanca, certified freight forwarder, NVOCC and customs house broker was founded by Alberto Chacin in 1990. This company started with 53 people but because of the current situation has now trimmed back to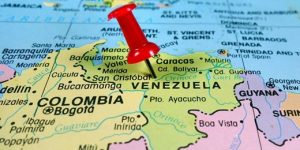 only 15. "Venezuela is a kidnapped country" notes Alberto Chacin. "All the educated and bilingual people do their best to leave. This means that it is not worth it for international companies to hire the best staff as you're main concern is the tendency for talent to run out of the country as soon as they can after training". Alberto remembers that in the year 2000, there were like 1800 freight forwarders. Now he is sure that there are only 50 left and a lot of them are not working at 100%.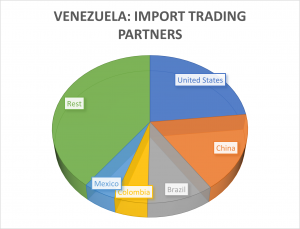 Trade Continues
But despite all the difficulties, goods DO still come into the country. Goods of all types continue to move into the country: machinery & parts, electrical, medical & pharmaceutical goods, chemical products, pharmaceutical, computer and fibre equipment. There is, according to Chacin, less movement of alimentary products and finished goods due to the high costs and sanitary controls, leading to black market movements. All import movements are heavily controlled and require permits which are tightly controlled by government.
Exports from Venezuela, dominated by petroleum, derivatives and minerals are practically impossible for non governmental organisations to be involved with as OFAC permits are required due to trade sanctions with Venezuela.
That said, total import volumes between 2011 and 2021 have dropped by around 80%, basing on official figures. Currently around 2,000 containers per month come into the country, down from a figure of  over 10 thuosands a decade ago.
Partnership
Segaduanca has a long and wide experience with customs in Venezuela. Beginning initially as customs brokers and later becoming full logistics operators. Almost all their movements are concentrated on imports, principaly of raw material and spare parts of various types. Assistance with the restricted services entering to Venezuela and documental procedure with customs documents are two of the major obsticles that are encontered. The Segaduanca team is willing and able to assist any SCN member to navigate the processes. Don't expect an easy shipment!
Doing business with Venezuela isn't impossible if you choose the right, reliable, honest partner with experience and contacts to operate. Patience and clarity is needed, consideration for payment procedures and permits are a must.  We are pleased that SCN can count on coverage and assistance through Segaduanca allowing members to be cautious but not consider Venezuela as a taboo. Venezuela is a country with some remaining opportunities, a great potential future and currently not a lot of strong forwarding competitors.
For further information please contact: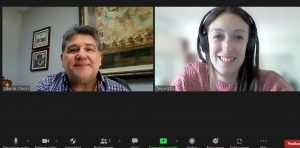 Alberto Chacin
presccs@segaduanca.com