Many thanks to Nikolay Nikolov and Svetlin Peshev of WTO (World Transport Overseas) for giving us 30 minuites of their time to explain the current situation some of the developments that are happening in their company.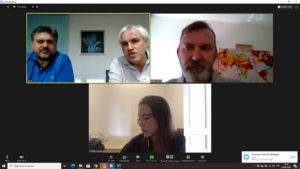 While 2020 has been a challenging year for many, it has been a very active one for WTO.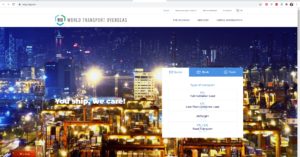 Due to their strong focus in OCEAN FREIGHT, which represented 80-85% of their "pre-Covid" turnover, traffic has remained constant with their consolidated services from China, Hong Kong, S. Korea, Singapore, India and Taiwan into Bulgaria and Adriatic – some of the routes being uniquely run by WTO between Far East and Bulgaria.
WTO has also recently launched their new web site with a new corporate image. Clients can now have greater visibility and tracking of cargos in an attractive and easy to use website. All part of WTO's digital push enabled through their ERP program Navitrans, allowing EDI/API interface with main suppliers & customers as well as web-based enhanced visibility for customers by means of booking tracking, shipments history, account statement, electronic invoice download and many other functions.
Take a look for yourselves!:   www.wtogroup.com
The developments continue with a new branch in Shanghai, which will consolidate their position in the asian market and coordinate traffics leading to increased possibilites of collaboration between clients, agents and of course the SCN members.
After 13 years in the SCN network, we are pleased to see a member developing strongly in these difficult times and look forward to a wider collaboration and contact with members in the SCN Community.
Thanks again to Nikolay and Svetlin for zooming into SCN and catching up!
Svetlin Peshev – Managing Director – manager@wto.bg
Nikolay Nokolov – Director – manager@wtogroup.com