Argentinian beef has earned a reputation for being some of the world's best. Then imagine… in the middle of Bangkok, after two days of work, be able to taste a great variety meats cooked in a Brasilian Churrascaria. We're talking about "El Toro House of Meat"(and yes, we have vegetarian options too!)
A different night to continue networking and chilling with you SCN Friends at an unbeatable location and place.
Are you ready for enjoying our Thursday Night Out? Our mouths are already watering…
Besides, you can let your company's name SHINE by sponsoring this event of the meeting. Clients and colleagues will associate your firm with a positive, successful experience.
Leave an indelible mark in their minds during the Thursday Night Out in Bangkok, Thailand by being our dinner Sponsor!
The sooner you sponsor, the bigger the exposure. Sign up now and be seen! CLICK HERE!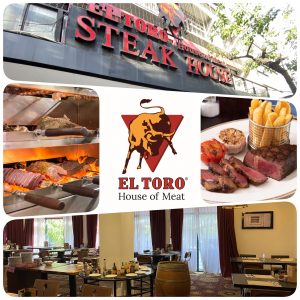 If you wish to see other Sponsorship opportunities please click here.