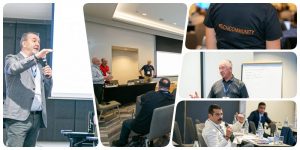 18th ANNUAL SCN INTERNATIONAL CONFERENCE
One-to-One meetings at conferences allow for direct, focused conversation to take place between members as an essential part of the conference's potential. Presentations of new members also allow for a full understanding of the "new blood's" possibilites in the network.
However, allowing the flow of ideas and conversation between members in an atmosphere that promotes development of mutual interest is clearly an opportunity which we cannot miss! SCN gives great importance to what the brilliant minds of SCNers can come up with.
In this ocasion, one of these groups had the title of "Data Hub & Digitalization".  Looking to connect with other SCNers electronically?

The ability to work with the most appropriate forwarding agent in each market gives independant forwarders the flexibility and agility to give the optimal solution to their clients.
But what happens when the same client demands data transfer and efficiency that comes from integration between origin and destination?
SCN, with its integration partner PSA Business Group has developed a hub, allowing SCN to transfer data on shipments from origin to destination, irrespective of if the agents on both sides work with the same TMS program.
To explain in detail how SCN DataHub is built and to share their experience using it at the meeting we had presenting the first two SCN members to send and receive message through the hub and the integration partner, PSA
Paul Allen   

Murray Lea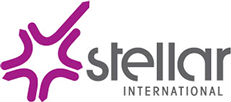 Stefan Holmqvist     

During the meeting queries and interest focused on:
DataHub solves the issue of connecting with other members using different systems as our platform maps data formats (XML, API, SCV(TXT,..) to major freight software applications (Cargowise, Descartes,…) and is becoming integratable with increasingly more platforms
Reduction of integration costs with one data connection from Members system to other SCN Members on the DataHub
Operative TIME saving by receiving agent (and correspondingly, COMMERCIAL offering for the emitting agent).
Messages included within exchange data developed in phases (Pre-alerts & bookings, invoicing and pricing)
The AIM of this project has always been " Digitally connecting the operations of SCN members, irrespective of the TMS system they use or their location".
Why change your TMS to connect to an agent, when you can connect through SCN Data Hub?
Both Murray and Stefan shared their experience and as with any IT project it wasn't easy to get all in place but they both agreed that the result is worth it as it is saving their operations many hours of data entry & automated processes. Many more members are now in the process of signing up or connecting up to SCN Data Hub, from the following countries:
China & Hong Kong, USA, Netherlands, Australia, India, UK…..and many others
If you want to joing the growing number of digitally connected SCNers, without having to change your TMS, please contact us at: hello@securitycargonetwork.com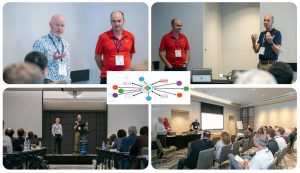 Connecting and integrating between forwarders,between platforms, within SCN!