SCN was pleased to recognize the companies who received the Distinguished Service Award for 2017 at the recently held 15th Annual International Conference in Kuala Lumpur, Malaysia.  The awards are given annually to companies who have demonstrated a very positive attitude in networking, contributed business to the group, attend conferences and generally comport themselves as top professionals.  The 2017 winners were:
Allied Xpert Logistics (Karachi, Pakistan)
Bati Shipping & Trading (Istanbul, Turkey)
Fugui Logistics Co. (Ningbo, China)
GAL Express (Lagos, Nigeria)
J.M. Nunez & Assoc. (Santo Domingo, Dominican Republic)
Kronos Logistics (Chennai, India)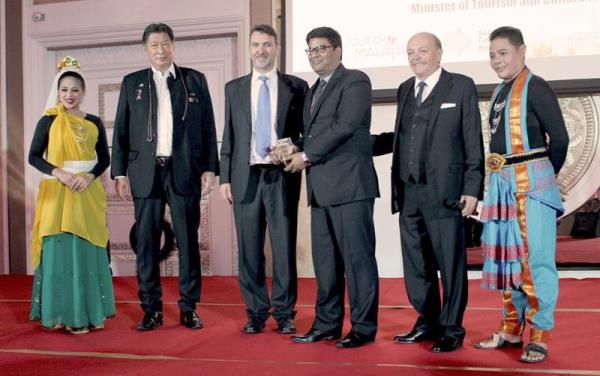 Flanked by members of the traditional dance troop who  entertained at the banquet are (l. to r.) Dato' (Dr) Siew Ka Wei, chairman of the Malaysia Tourism Promotion Board, David Cook (SCN VP and director of network development), Ahmer Malik (Allied Xpert Logistics) and Dave Lucia (SCN President).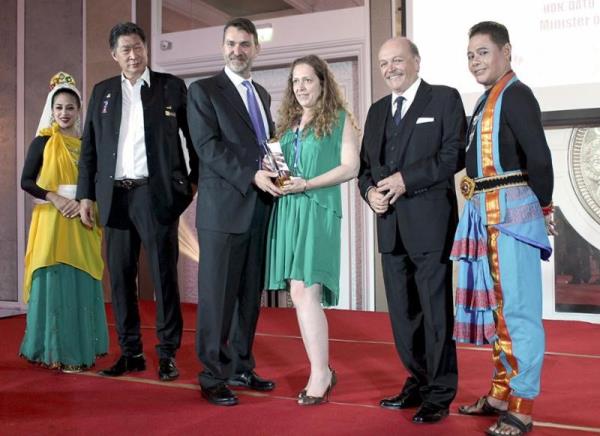 This year, in addition to the winners selected by the network administrators , we asked members to vote on their choice of company  deserving of the award.  The Members' Choice Award was won by Stock Logistics (Madrid and Valencia, Spain) and was received  by their Cristina Portoles.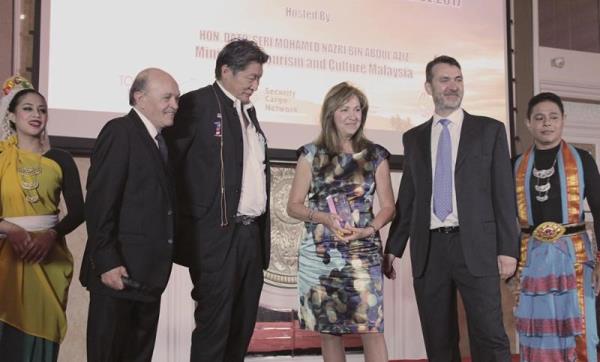 Receiving a Special Service Award was Joyce Lucia, who retired from full-time duty with SCN back in January.  Joyce co-founded SCN with Dave Lucia in 2002 and was its active administrator until her retirement.  She continues to serve as a director of the network company.