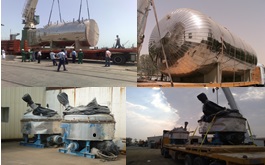 From SCN we think that motivate employees is a good point to create a pleasant atmosphere within the company. For that reason we're pleased to see how our members take measures to make this happen.
Sedres Maritime, member for Saudi Arabia, shared with us recognition of their staff's performance: Employee of the month certificate.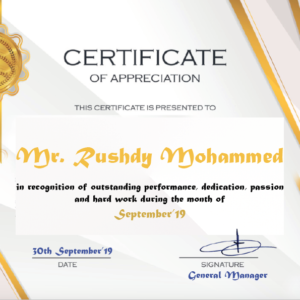 For September, the employee who took this recognition was Mr. Rushdy Mohammed. Being Mr.Binod Acharya the other candidate.
We'd also like to mention other employees that received this certificate in previous months:
July 2019: Mr. Shuaib Mohammed
August 2019: Mr. Ali Raza
If you want to congratulate the Sedres' Employee of the month, please contact:
Rushdy Mohammed
ffd@sedres.net
Also, if you also give recognition to employees, please let us know about how you do it.