What were the top three MEMBER POSTS in SCN's website?
As we look through data on our top news posts for the first quarter of 2022, we wanted to share with you our TOP MEMBER POSTS in terms of hits attracted, and for very different reasons too
We are proud to have Kiy Avia Cargo (Kiyv, Ukraine) as a member of our network who remain active through the war and incredibly difficult times in their country. Just before the invasion, we spoke to them in what was then a tense situation – now of course it is no longer "business as usual", but it is continued business. No doubt the war has brought attention (and post visits) for them
Amtrans (Itajai, BRASIL) was another of our top posts – and we are sure that sharing the post on their LinkedIn profile pushed their post to highly visible. 10 points for solid use of social media to promote the company in SCN! OK…with such growth figures, this was also made easier to get some fame.
Austorient (Melbourne & Sydney, Australia) also attracted attention this quarter – and NOT from a new post. TWO YEARS AGO they posted information on their moves with Mercedes to Australia and they are still getting traction from it. Attracting publicity from Mercedes owners in Australia, or from others who have bugs? Who knows…but well done for spending the time those 2 years ago!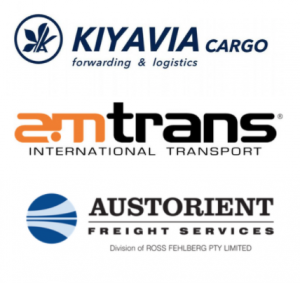 Business as usual in difficult markets: Kiy Avia (Kiev, Ukraine)  – view article here.
Amtrans (Brasil) – Strong growth during 2021 – Rankings Brazil and Plate Region – view article here.
Austorient Freight Services (Sydney, Australia) – Mercedes-Benz vehicles deliveries in Australia – view article here.
Will YOU be one of the top news posts from members in the second quarter of 2022? Tell us your news and we'll see.
Be part of the news with Security Cargo Network